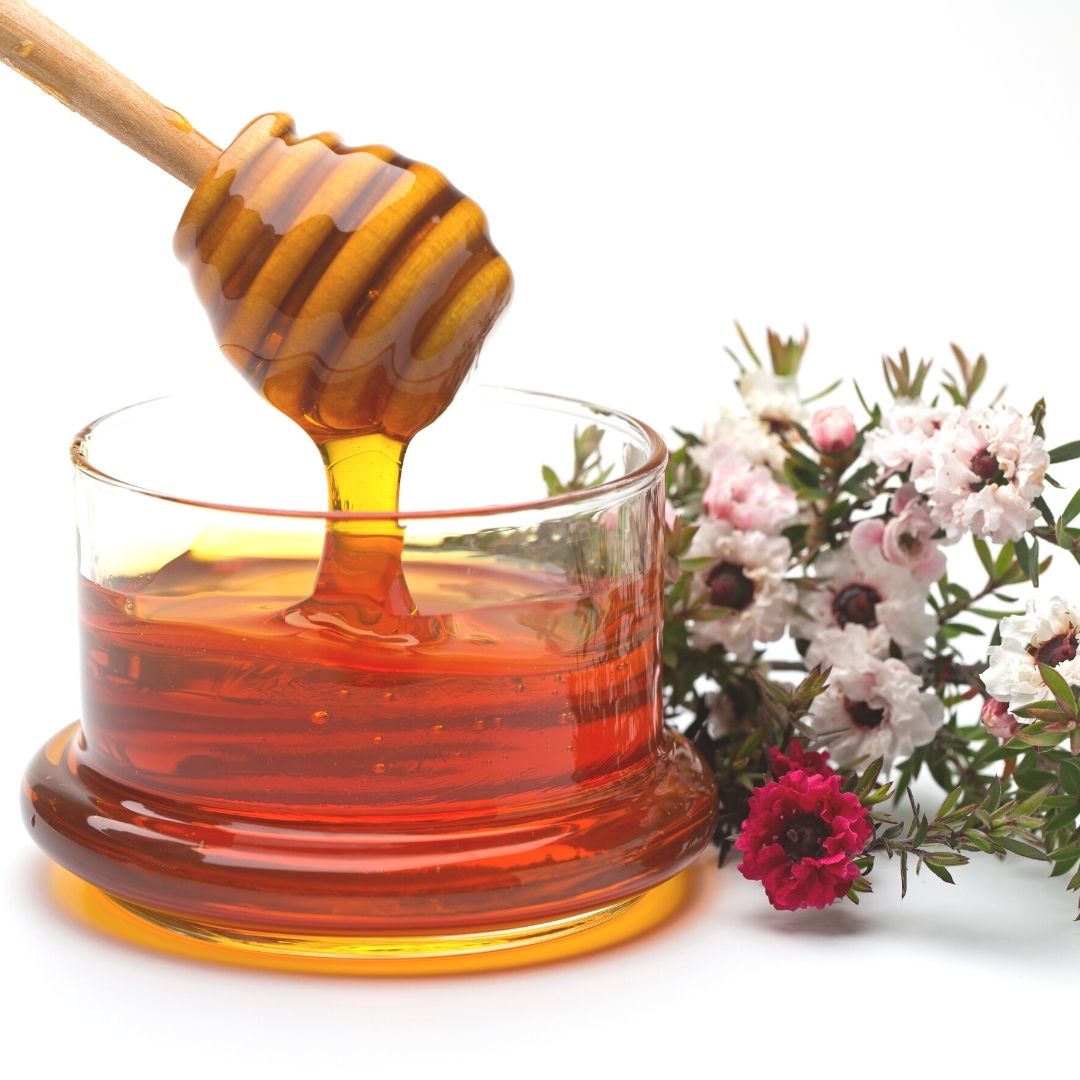 Confused with all the "honey" terminology, Nature's Farm assists you to identify Authenticity!
Manuka honey is known as "New Zealand's national treasure," the most eligible bachelor; in a nutshell: the world's top honey, the best!
Although expensive,but because of its health benefits,Manuka Honey has been very well received by consumers.However, is the genuine manuka honey you buy genuine? In December 2017,
the Ministry for Primary Industries (MPI) finalized a robust and sophisticated scientific definition that can be used to authenticate whether or not a particular honey is New Zealand manuka honey. They have also introduced requirements to: improve how bee products are traced through the supply chain & to make sure New Zealand bee products comply with importing country requirements.

(新西兰初级产业部)

How to ensure it is authentic Manuka Honey?
New Zealand mānuka honey is produced by bees collecting nectar from the mānuka plant (Leptospermum scoparium). Mānuka plants can be found growing throughout New Zealand. The definition uses 5 attributes (4 chemicals and a DNA marker) that, when present in honey at specified levels, provide clear evidence that the honey is New Zealand mānuka honey.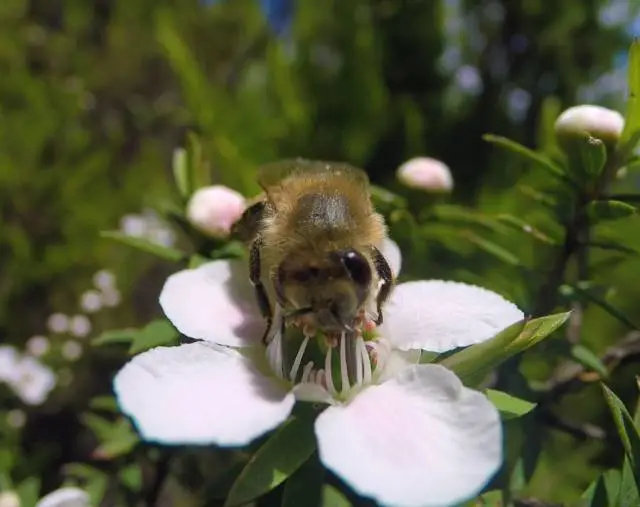 When honey is tested to the mānuka honey definition, the laboratory will provide the results of the test.
It is up to the operator to interpret these results to determine if the specified levels of the chemicals and DNA are present to allow them to label the honey as monofloral or multifloral mānuka.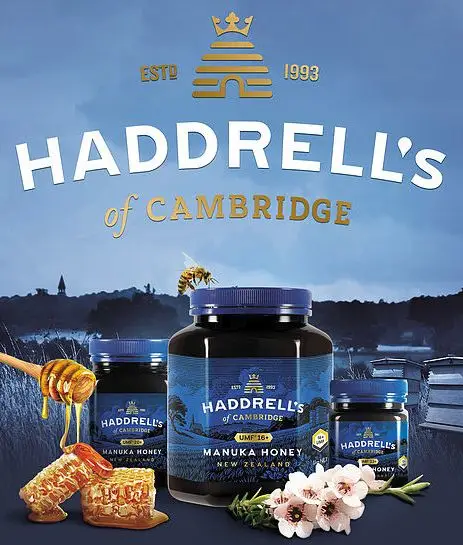 The new standard will take effect from February 2018
 After defining the scientific definition of Manuka honey, MPI has issued a new export requirement that will take effect from February 5, 2018.
MPI will check operators regularly to make sure they are following the rules. Beekeepers may also be checked if they are not meeting these new requirements.
To improve traceability of bee products through the supply chain, we've introduced new recordkeeping requirements. If the only thing you do is beekeeping, you must: be listed with MPI; keep information about your apiary sites including the location, number of supers (hive boxes), volumes of bee products harvested, create an identification number for every honey box, provide documentation (harvest declarations) for every delivery of bee products presented for extraction.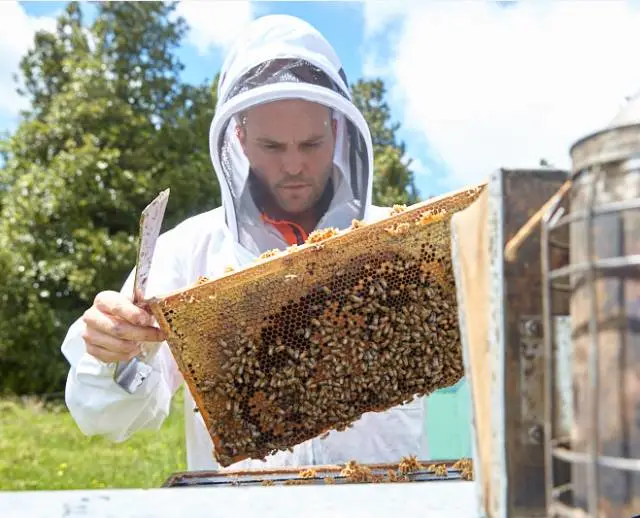 New Zealand Haddrell's of Cambridge brand of honey, founded in 1993, and is a 25-year honey brand certified by New Zealand UMF Honey Association. In addition to strictly controlling the quality of its own brands, Nature's Farm also practices strict screening processes of its suppliers. As sole distributor for the Haddrell's of Cambridge brand in Singapore, Nature's Farm has been partnering with Haddrell's Honey for over 20 years now and has also been recently voted "Best Honey of 2017" in Singapore by Women's Weekly Magazine.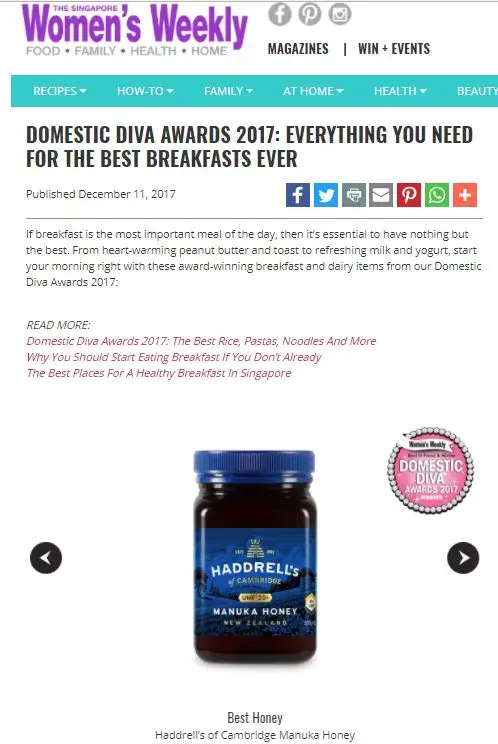 Singapore Lianhe Zaobao Exclusive Interview
Founder of Haddrell's of Cambridge Manuka Honey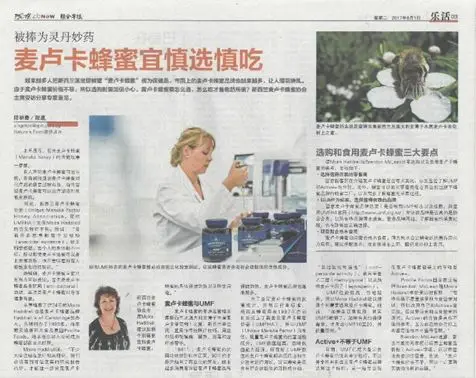 How to Identify Authentic Manuka Honey?
1.

Identifying the manufacturer and brand is very important: 
The Manuka honey producer must have a New Zealand government export certification and a certificate from New Zealand UMF Honey Federation. The picture below shows Haddrell's of Cambridge brand qualification.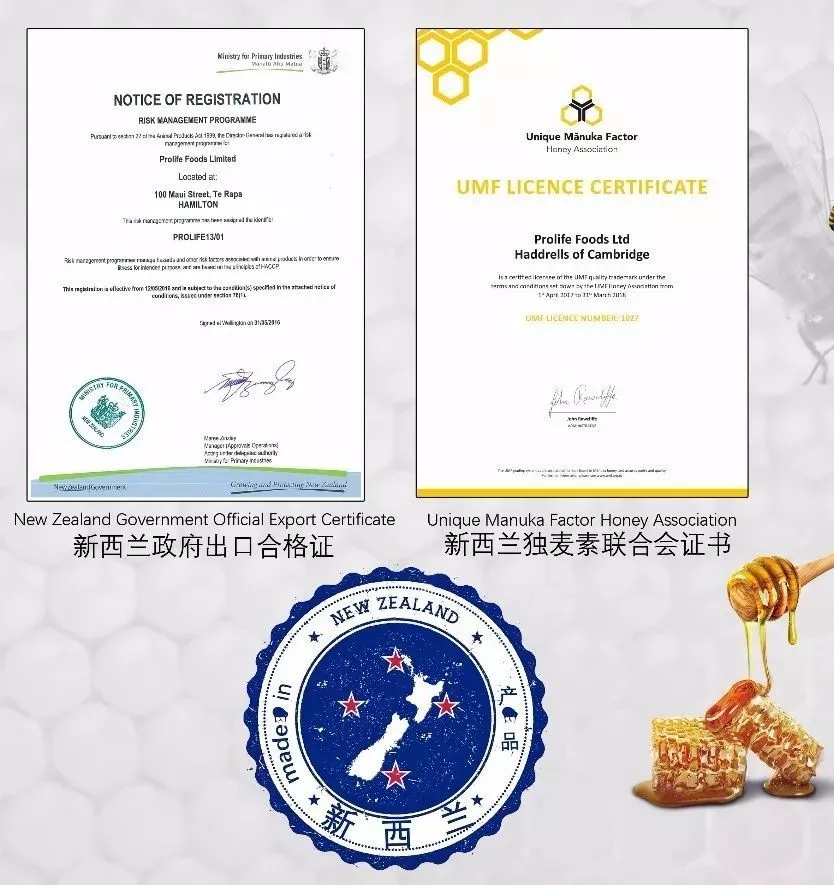 2. Authenticity from the Honey packaging: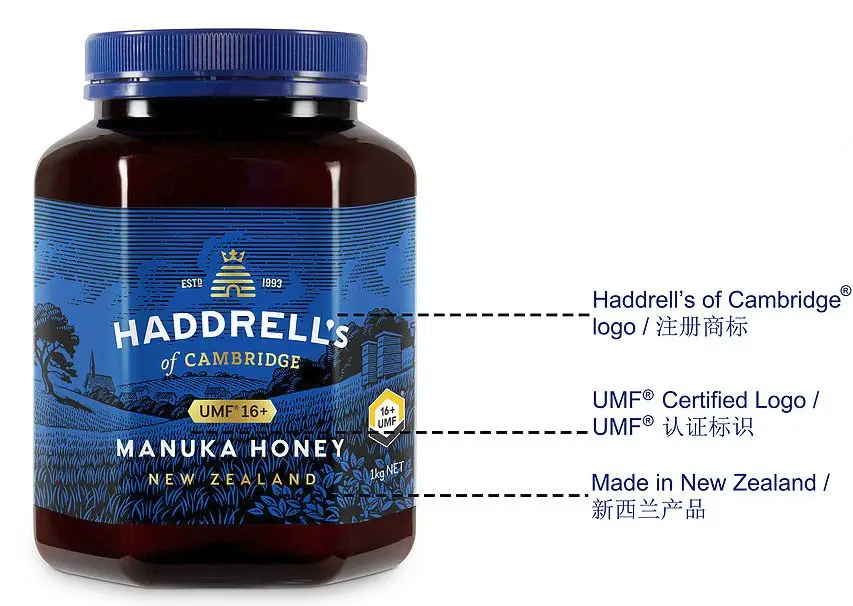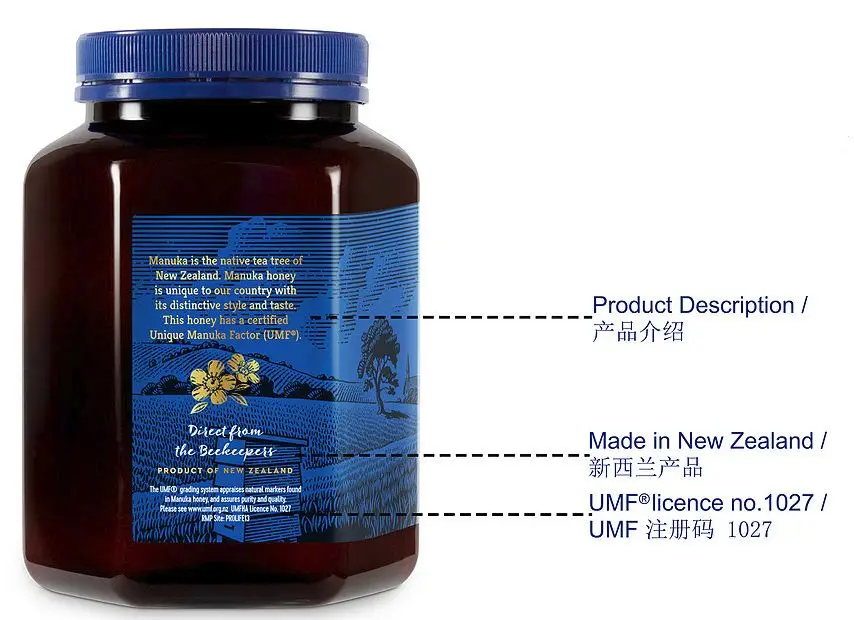 Did you get the above pointers?
Don't wait further, get it now!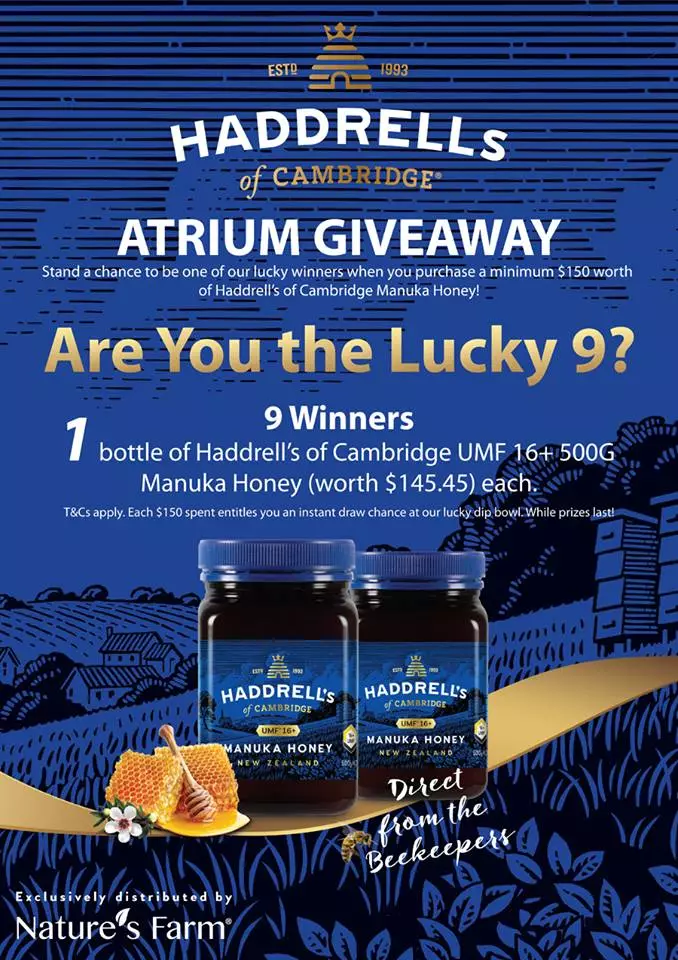 Parkway Parade outlet now holding promotional activities, customers have the chance to win a thousand dollars' worth of Haddrell's of Cambridge Manuka Honey UMF 16+ bottle of honey! (Limited to 9 bottles)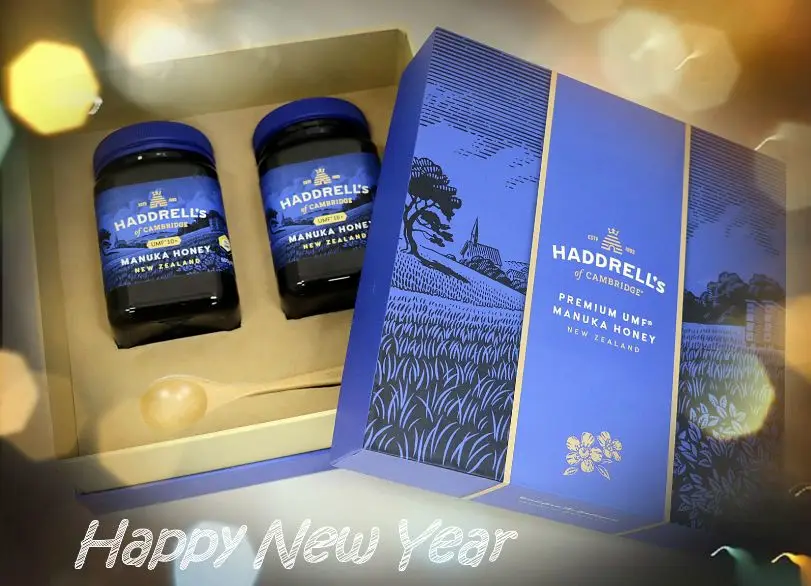 New Year Gift Box
2 bottles of 500g Haddrell's of Cambridge Manuka Honey
+ 
Nature's Farm custom wooden spoon
New Year is coming, Give your Family and Friends a little Sweet Surprise!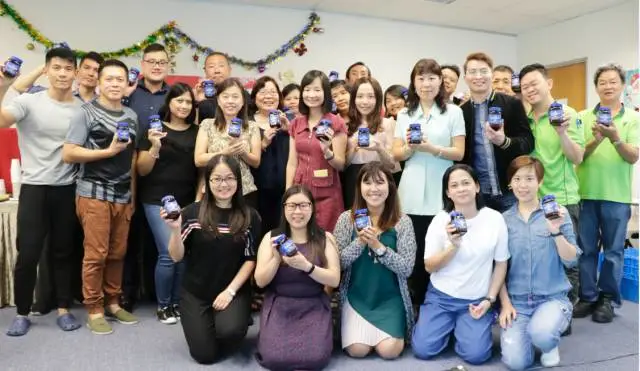 Hyumi is a certified nutritionist under the Singapore Nutrition & Dietetic Association (SNDA), she has 8 years of professional experiences in providing health consultations & advice for clients and corporates alike, all the while researching & developing new functional ingredients for better formulation. Hyumi obtained her Degree in Food Sciences & Nutrition from University Malaysia Sabah.
Disclaimer
NaturesFarm.com is not intended to provide diagnosis, treatment or medical advice. Products, services, information and other content provided on NaturesFarm.com, including information that may be provided on NaturesFarm.com directly or by linking to third-party websites are provided for informational purposes only. Please consult with a physician or other healthcare professional regarding any medical or health related diagnosis or treatment options.