"Deep Sea fish oil" found on Land?

Flaxseed Oil is extracted from flaxseed and is one of the Top 10 oil crops in the world. Flaxseed is mainly produced in Canada, China, Argentina, and the United States.
It is rich in alpha-Linolenic Acid (ALA), an Omega-3 unsaturated fatty acid. Its health benefits are much higher than other vegetable oils on the ground, so it has the reputation of "deep sea fish oil on land". Since the body cannot synthesize α-linolenic acid, it must be ingested through the diet, so the World Health Organization has established it as an essential fatty acid.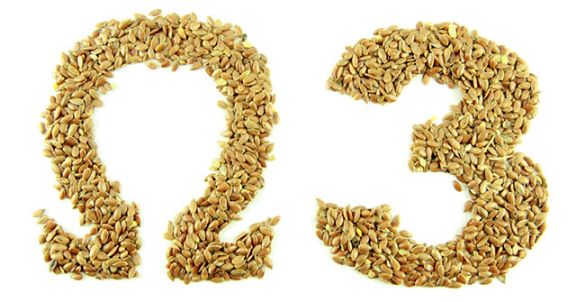 Health Benefits
Alpha-linolenic acid effectively prevents the formation of blood clots. Its metabolites enhance blood vessel elasticity, dilate blood vessels, lower cholesterol levels, and thus reduce blood pressure, effectively supporting a healthy heart.
Alpha-linolenic acid helps promote healthy skin, hair and nails, supporting normal cell growth and repair. It inhibits platelet factors that cause inflammatory reactions and slows down inflammation and allergic reactions.
Alpha-linolenic acid can also be converted into DHA and EPA, which is an indispensable nutrient for brain formation and intellectual development. It also contains two other essential fatty acids: Omega-6 and Omega-9, which provide more comprehensive health protection than a single supplemental DHA.
Vegetarians may wish to consider supplementing alpha-linolenic acid with pure plant sources.
Product Suggestion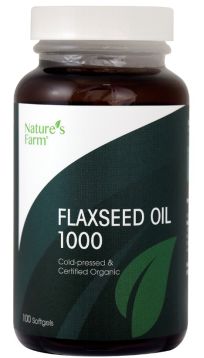 Nature's Farm® Flaxseed Oil is made from certified organic flaxseed oil. Using cold pressing technology, the oil is extruded at high pressure, the process is not heated, the original natural oil in the seed is kept as much as possible, the purest nutrition is retained, and our health is protected to the utmost.


As mentioned above, flaxseed oil contains three high concentrations of Omega fatty acids, providing a rich and balanced source of fatty acids for overall human health. In addition, it does not contain any preservatives, additives, bleaches or filters.
Suitable for: 
1. Vegetarian
2. Arthritis Patients
3. Elderly who wish to maintain a healthy heart
 Recommended Intake
3000-9000 mg daily, recommended to eat after meals.
 Note:

The soft capsule shell is composed of gelatin-base shell.



It is recommended for vegetarians to cut the shell and eat it directly.
Hyumi is a certified nutritionist under the Singapore Nutrition & Dietetic Association (SNDA), she has 8 years of professional experiences in providing health consultations & advice for clients and corporates alike, all the while researching & developing new functional ingredients for better formulation. Hyumi obtained her Degree in Food Sciences & Nutrition from University Malaysia Sabah.
Disclaimer
NaturesFarm.com is not intended to provide diagnosis, treatment or medical advice. Products, services, information and other content provided on NaturesFarm.com, including information that may be provided on NaturesFarm.com directly or by linking to third-party websites are provided for informational purposes only. Please consult with a physician or other healthcare professional regarding any medical or health related diagnosis or treatment options.