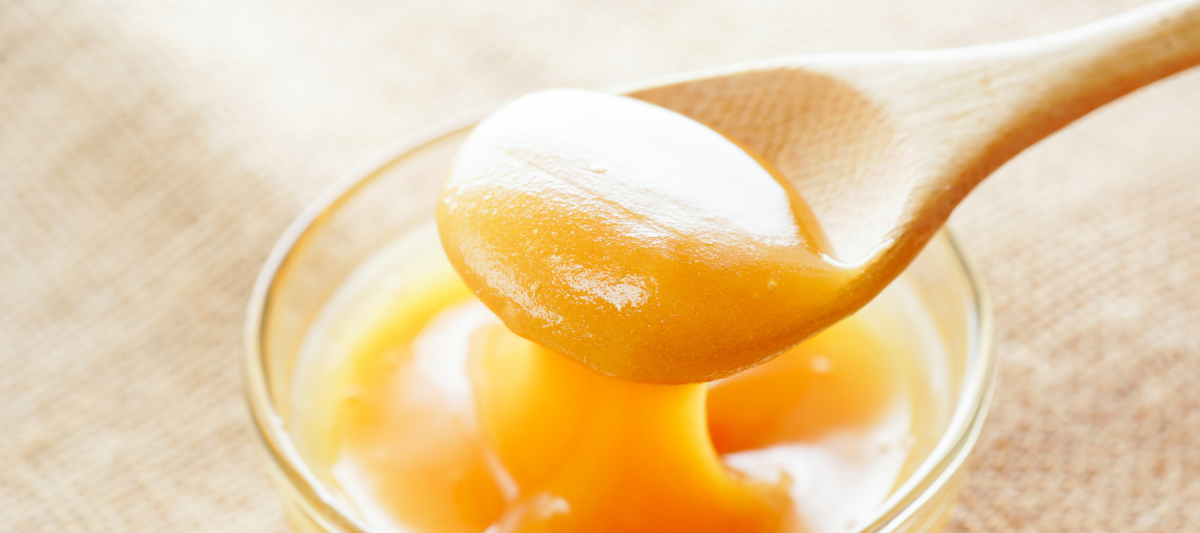 How Do You Know If Manuka Honey Is Genuine?
Are you buying genuine manuka honey? Real and fake manuka honey co-exist in the health food industry.  
With the ongoing global warming, the New Zealand bee population has depleted, therefore making original manuka honey rare. 
In order to make up for this shortfall, there is fake manuka honey flooding the market. Read on to learn how to select genuine manuka honey. 
How to choose Manuka Honey (How to spot the real from the fake)
There have been cases where ordinary honey has been passed off as genuine manuka honey. Fake manuka honey has been enhanced with a man made chemical called DHA (dihydroxyacetone). DHA is also used as an ingredient in fake-tan lotions. Synthetic DHA can be added to ordinary honey to transform its taste, colour and molecular structure. That way, this reengineered honey can pass as manuka honey. That is why it is important to know how to identify true manuka honey.  
The most desired manuka honey is one with a high level of methylglyoxal or MGO. The methylglyoxal (MGO) in manuka honey is the key ingredient which gives it antibacterial properties. 
Methylglyoxal originates from dihydroxyacetone (DHA). DHA is found in the nectar of the manuka flower. DHA converts to MGO in manuka honey over time.
In order to ensure that you are purchasing the real deal from legitimate sources, it is essential to understand the global manuka honey standards.
Manufacturers of manuka honey label their product with a Unique Manuka Factor (UMF) rating.  The number indicates the level of MGO and DHA a batch of honey contains. Below is the industry range of UMF contained in manuka honey: 
0 to 4: minimal amount present, probably undetectable

5 to 9: low levels present

10 to 15: beneficial levels present

16: Superior levels present
Real manuka honey must be produced in New Zealand. New Zealand does not import manuka honey but rather, exports it. Manuka honey is packed and labelled in New Zealand with a trademark UMF to ensure quality. A rating number without the trademark UMF is not authentic manuka honey. 
A UMF level of 10 and above indicates a high level of active enzyme glucose. Select manuka honey with a level of 10 and above for better results and benefits. Search for words on the label that indicate "UMF Manuka Honey" or "Active Manuka Honey". 
How to check Manuka Honey batch number and authenticity
Look at the label to check a manuka honey batch number. All honey batches are printed on the bottle label.
In 2017, New Zealand's Ministry For Primary Industries (MPI) chartered a benchmark for manuka honey. In 2018. MPI issued a new export requirement which moderates both the honey and the bee keepers. 
The honey is traced through the supply chain to ensure compliance with international export standards. Honey is lab-tested with chemicals and DNA markers to allow them to label the honey as monofloral or multifloral manuka. A batch of honey must have at least 70% of its pollen from the manuka flower in order to be certified as manuka honey. 
The bee keepers have to be listed with the MPI. They keep records of their apiaries including location, hive numbers, volumes harvested and batch numbers. 
Every manuka honey producer must have a New Zealand government export certification. They must also have a certificate from the New Zealand UMF Honey Federation.
How to tell if Manuka Honey Is altered
Check the label for methylglyoxal (MGO). Methylglyoxal occurs naturally in authentic manuka honey. It is a natural, pre-existing active ingredient that contributes to the antibacterial properties of manuka honey. Manufacturers are forbidden to add synthetic methylglyoxal to honey.
Manuka honey will crystallize and have varying shades of brown. It will smell like beeswax and natural sweetness. The consistency is very dense and should not trickle down from a spoon without added liquid.

Does Manuka Honey really work?
Manuka honey has many medicinal properties.  It has antiviral, anti-inflammatory and antioxidant benefits. It has been used for healing wounds, sore throats, stomach ulcer, digestive issues and preventing tooth decay. A daily dose of manuka honey will boost overall wellness.
Imagine having the beginnings of a sore throat or a cough. A tablespoon of high grade manuka honey will clear your throat within sixty seconds of ingestion. Such is the potency of good manuka honey.
A thin film of manuka honey spread over an open wound prevents infection. The honey extracts moisture out of the lesion caused by bacteria, killing these harmful organisms. You can buy plasters and dressing pads imbued with manuka honey for cuts and wounds.
Manuka honey can also prevent and treat cancer. According to studies, manuka is a natural cancer vaccine as it inhibits malignant cell growth and proliferation.
Why is Manuka Honey so special?
Manuka honey is special because it can only be sourced and produced in New Zealand. It is created when honey bees collect pollen from manuka flowers which grow in the remote wilds of North island, New Zealand. Manuka is also known as manuka myrtle or as the New Zealand tea tree. 
Manuka flowers bloom yearly within a window period of two to six weeks in late spring or early summer. A delicate balance of honeybees and manuka flowers in a favourable biome produce pollination. Poor pollination rates and bad weather can mean a bad year for honey or no honey at all.
Since the first English bee colony was established in 1839, manuka honey was thought to be one of the many standard honeys produced in New Zealand. In 1980, biochemist Dr. Peter Molan, of Waikato University in New Zealand, discovered that manuka honey was medicinal. In 1995, Dr. Molan helped set up the Honey Research Unit in Waikato University. Here, intensive studies were done on the therapeutic properties of manuka honey. 
Is Manuka Honey worth your money? 
Pure, unadulterated manuka honey without syrup and enhancers is worth investing in. The nutritional value is ethically printed on the label of each jar. Stringent guidelines are adhered to in order to ensure only top grade manuka honey is exported out of New Zealand.  
Why is Manuka Honey so expensive?
Manuka honey represents 1% of honey available in the world.  Bees can travel up to 6 Km to pollinate manuka flowers. Sometimes, helicopters are used to collect the honey.  Each batch has to pass a battery of lab tests before being approved for export. Authentic manuka honey is worth its weight in gold because of its health enhancing properties. There is a high market value for this popular superfood which originates from New Zealand.
Real Manuka Honey brands
Real manuka honey brands like HADDRELL'S OF CAMBRIDGE MANUKA HONEY are available at Nature's Farm online store. Do not waste time and money on buying fake manuka honey. Knowing the right type of honey will narrow down your search the next time you shop for manuka honey.  
References
"Dr. Peter Molan, MBE" http://www.petermolan.com/ [Accessed 7 July 2020]
Eaton, Hilary "Manuka Honey Is A Wellness Wonder - But Your Jar Could Be A Fake", 13 May, 2019, https://www.bonappetit.com/story/fake-manuka-honey [Accessed 7 July 2020]
"Everything You Should Know About Manuka Honey": https://www.healthline.com/health/manuka-honey#use
https://www.healthline.com/health/manuka-honey#tips-for-buying [Accessed 7 July 2020]
Henle,Thomas Prof.  Technical University, Dresden Germany How Can You Tell If Manuka Honey Has Been Altered? 17 May 2012 Manuka Health New Zealand https://www.youtube.com/watch?v=vEvKLkut7Mk  [Accessed 7 July 2020]
Japhe, Brad, :The Wild Story of Manuka, the World's Most Coveted Honey", 21 April 2018
https://www.afar.com/magazine/the-wild-story-of-manuka-the-worlds-most-coveted-honey
'Honey bees brought to New Zealand', URL: https://nzhistory.govt.nz/mary-bumby-brings-the-first-honey-bees-in-new-zealand (Ministry for Culture and Heritage), updated 4-Mar-2019
"Manuka Honey"
https://www.webmd.com/a-to-z-guides/manuka-honey-medicinal-uses
[Accessed 7 July 2020]
"Maori Medicine", URL: https://www.tepapa.govt.nz/discover-collections/read-watch-play/maori/maori-medicine  (Museum of New Zealand Te Papa Tongarewa) [Accessed 7 July 2020]
Ministry Of Primary Industries, Manatu Ahu Matua "Growing and Harvesting Manuka Honey", 28 March, 2019  https://www.mpi.govt.nz/growing-and-harvesting/honey-and-bees/manuka-honey/ [Accessed 7 July 2020]
Nor Hayati Othman (2012).   Honey and Cancer: Sustainable Inverse Relationship Particularly for Developing Nations — A Review [online] doi: 10.1155/2012/410406 doi: 10.1155/2012/410406 https://www.ncbi.nlm.nih.gov/pmc/articles/PMC3385631/ [Accessed 7 July 2020].
"Pure New Zealand Honey: Finding Your Batch Number)
https://www.pnzh.honeyid.com/batch-search/. [Accessed 7 July 2020]
"Research On Honey" http://www.petermolan.com/honey-research [Accessed 7 July 2020]
Steen, Juliette "Is Manuka Honey Really Better Than Normal Honey? Superfood or Sting?", 29 September, 2017,  https://www.huffingtonpost.com.au/2017/09/28/is-manuka-honey-really-better-than-normal-honey_a_23225467/ [Accessed 7 July 2020]
"Testing For Authenticity: UMF - The Consumer's Protection and Guide" https://www.manukahoney.com/testing-for-authenticity  [Accessed 7 July 2020]
"Unique Manuka Factor Honey Association:Manuka Honey Grading System": https://www.umf.org.nz/  [Accessed 7 July 2020]
Walker, Sharon "6 Ways To Tell If Your Manuka Honey Is Real Or Fake",  7 June, 2019 https://www.healthista.com/6-ways-to-tell-if-your-manuka-honey-is-real-or-a-fake/ [Accessed 7 July 2020]

"Why Manuka Honey Is So Expensive?"  Business Insider,  29 Maym 2019 https://www.facebook.com/businessinsider/videos/597650774052547/?v=597650774052547  [Accessed 7 July 2020]