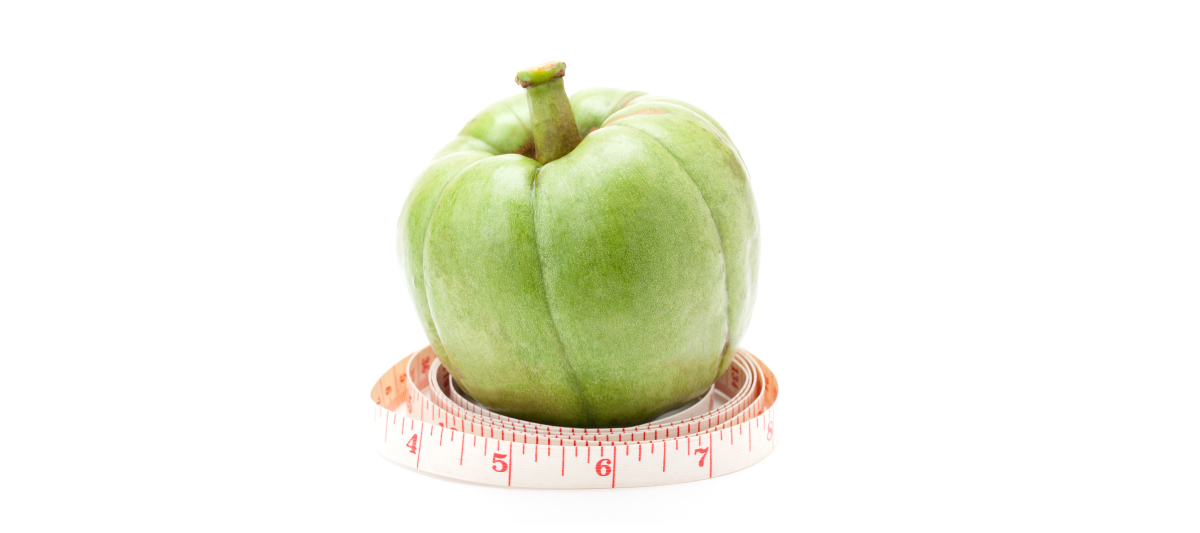 Weight Management – Lose Weight with Fat and Carb Blockers Made From Herbs
Table of Contents:
Introduction
What Are Fat and Carb Blockers? 


- What Blocks Fat Absorption?


- What Blocks Carbohydrate Absorption? 

What is a Natural Fat Blocker? 
Herbs that Block Carbs
Do Fat and Carb Blockers Work? 
What Supplements Help Burn Fat? 
Conclusion
Introduction
Weight management has become a trend nowadays. Other than hitting the gym, doing active sports or being on the latest diet, many have turned to fat and carb blockers to achieve their optimum weight. Although both fat and carb blockers aim to give the same result – weight loss, they are totally different and work in different ways. 
What Are Fat and Carb Blockers?
Fat and carb blockers are supplements that help with weight management by reducing the absorption of these macronutrients by our bodies. When less fat and carbohydrates are absorbed by our bodies, less calories are consumed and as a consequence, weight loss happens. 
For example, white kidney beans have been linked to weight loss. Kidney beans contain starch blockers that delay the absorption of carbohydrates by our digestive tracks.
What Blocks Fat Absorption?
Fat blockers are sometimes referred to as lipase inhibitors. According to Dr. Monica Flora from the Adventist Health Simi Valley, fat blockers work by "blocking the intestine's ability to absorb some of the fat which we eat. The fats that are not absorbed are passed through our bodies during bowel movements." There are two types, she added: Those over-the-counter in supplement form and the other are prescriptions called alpha glucosidase inhibitors. 
The World Health Organization recommends a daily intake of not more than 30% of total calories. Saturated fats should not make up more than 10% of daily calories and trans fat should not be more than 1% of total daily calories.
However, with many foods containing saturated fats readily available these days, many are taking in more fats than their body needs. This results in unhealthy and overweight bodies. Over the years, fat blockers have become one of the remedies to this problem.
What Blocks Carbohydrate Absorption?
Rice, bread, pasta all contain carbohydrates and it is hard to find dishes that do not have calories from carbohydrates.
While carbohydrates are an integral part in a balanced diet, too much of it can cause weight gain. Thus the many diets that advise reducing or even totally avoiding carbohydrates when trying to lose weight. Another way to avoid the calories from carbohydrates is to take carb blockers. 
Complex carbohydrates such as starch cannot be absorbed by our bodies unless they are broken down by amylase, an enzyme that plays a key role in digestion.
Also known as starch blockers or amylase inhibitors, carb blockers work by 'blocking an enzyme in our saliva which breaks the food we eat into simple carb. By doing this, the starches essentially pass through your digestive tract without being broken down and stored as fat" (Dr. Monica Flora).
What is a natural fat blocker?
As people become more aware of the side effects that pills might cause, more and more are turning to natural antidotes. There are several food that naturally serve as fat blockers
      Apples
Apples contain pectin which is a complex fiber that works to block fats as well as get rid of bad cholesterol
      Oolong tea
Oolong tea contains polyphenols that will help block unwanted fat as well as increase your metabolism
      White tea
Not only does white tea help get rid of fat cells, it also helps in preventing new fat cells from developing
      Soybeans
Lecithin in soybeans work to break down existing fats as well as prevent fatty deposits
      Apple cider vinegar
Apple cider vinegar not only contains pectin from apples, but also acetic acid. It works to block and burn excess fat as well as increase metabolism
      Seaweed
Seaweed contains alginate, a soluble fiber that aids in preventing fat absorption
      Cinnamon
Cinnamon works by helping our bodies to burn excess fat instead of absorbing it. It also prevents insulin levels from spiking after a meal.
Herbs that block carbs
Generally, herbs are plants that are used for flavoring and garnishing food, as well as for medicinal purposes. Herbs can be used fresh or dried. Here are some herbs that can naturally block carbs.
Garcinia Cambogia
Garcina Cambogia comes from a super fruit in Asia. It is well-known in weight management as it helps by decreasing fat absorption as well as increasing fat burning. 
    Fenugreek
Derived from Trigonella foenum-graecum Fenugreek is a plant that comes from the legume family. Studies have shown that fenugreek helps in controlling appetite as well as reducing food intake, hereby promoting weight loss. A small study in which participants who were given fenugreek seed extract decreased their daily fat intake by 17% as compared to a placebo.  
      Cayenne Pepper
Cayenne Pepper is a pepper that has capsaicin which shows that it helps in boosting metabolism, reduce hunger and promote weight loss.
      Ginger
Widely known for its medicinal purposes, some studies have shown that ginger may help lower weight by increasing metabolism, decreasing fat absorption and decreasing appetite. 
      Oregano
Oregano has carvacol, a compound that seems to have an influence on genes and proteins that control fat synthesis.
      Ginseng
Ginseng is a herbal supplement that is common in traditional Chinese medicine. Among its benefits is the reduction of body weight
      Turmeric
Turmeric contains curcumin which not only helps with weight loss but also acts as an anti-inflammatory. A study on turmeric resulted in up to 5% weight loss when curcumin was taken 2 times a day for one month. 
    Caralluma Fimbriata
Caralluma Fimbriata is a herb that is used in many diet pills. One study showed that those who take this herb have reduced body weight and belly fat, as well as decrease in hunger levels. Another study showed that taking only 1 gram of Caralluma Fimbriata for two months resulted in hunger levels and weight. 
Do Fat and Carb Blockers Work?
Carb blockers are said to inhibit up to 50 to 65% of digestive enzymes. However, this does not mean that 50 to 65% of carbs that you eat will be blocked from being absorbed.
There are several reasons for this, with the main reason being that carb blockers do not directly prevent carbohydrates from being absorbed by our bodies but instead slow down the process of carbohydrates being broken down. Besides this, our pancreas is also able to increase the secretion of the amylase enzyme.
The binding process of the carb blocker to the amylase enzyme can also be influenced by factors such as pH, temperature and co-ingestion of other ions. As such, these factors will also play a role in the effectiveness of carb blockers.
Studies using white kidney bean extract as a carb blocker show that it does help with weight loss, albeit modestly. Carb blockers may also help with blood sugar control and diabetes, regulation of hormones, curbing of appetite, and act as a prebiotic by increasing resistant starch in our large intestines.
Although carb blockers are generally safe, it may cause side effects such as diarrhea, stomach cramps, gas and lowering of blood sugar. These effects are usually stronger when you first start on carb blockers and clear out when your body gets used to the changes that the carb blockers are causing.
If you choose to supplement your diet and exercise with fat blockers, a supplement that is effective in reducing fat absorption is raspberry ketones. Naturally found in red raspberries, raspberry ketones is a herbal supplement that is known to shrink fat cells, decreases fat absorption and increase the production of heat in the body. 
While fat blockers are generally safe, there are some unpleasant side effects that might occur such as increased bowel movements and oily rectal leakage, abdominal discomfort and headaches. It is also important to note that fat blockers may also inhibit fat-soluble vitamins from being properly absorbed.
What supplements help burn fat?
There are plenty of supplements on the market that can help with weight management by burning fat. These supplements usually work by reducing appetite, reducing fat absorption hence causing less calorie intake and increasing the burning of fat to make you burn more calories.
Among the more popular supplements are glucomannan, Hydroxycut, Orlistat which is also known as Alli and Meratrim. Another supplement that can greatly help with is garcinia cambogia.
Featured in 2012 on the Dr Oz show, garcinia cambogia comes from a rare tropical super fruit that has been found to cause up to 2 pounds of weight loss over several weeks.
Garcinia cambogia works by increasing fat burning, decreasing fat production as well as decreasing appetite and emotional eating by increasing serotonin. Except for some mild digestive problems as your body gets used to the changes, garcinia cambogia does not have any other side effects.
Conclusion
There are many ways in which one can manage their weight. One of the more popular ways is with fat and carb blockers. Fat and carb blockers work to inhibit the absorption of these macronutrients into our bodies and hence, resulting in weight loss. Many of these supplements can be found on the market, but always remember to check with your physician first to ensure a safe weight loss journey. 
Sources
hihgya. 2020. [online]. Fat and Carb Blockers 101: What They Are, Do They Work, and Are They Safe? https://www.highya.com/articles-guides/fat-and-carb-blockers-101-what-they-are-do-they-work-and-are-they-safe [Accessed on 29 July 2020]
Healthline. 2016 [online]. What Are Carb Blockers and Do They Work? Available at: https://www.healthline.com/nutrition/carb-blockers-101#section3 [Accessed on 29 July 2020]
Healthline. 2018 [online] 13 Herbs That Can Help You Lose Weight. Available at: https://www.healthline.com/nutrition/weight-loss-herbs#section3 [Accessed on 29 July 2020]
Healthline. 2020. [online]. 12 Popular Weight Loss Pills and Supplements Reviewed. Available at: https://www.healthline.com/nutrition/12-weight-loss-pills-reviewed#section2 [Accessed on 30 July 2020]
Hindawi. 2011. [online]. The Use of Garcinia Extract (Hydroxycitric Acid) as a Weight loss Supplement: A Systematic Review and Meta-Analysis of Randomised Clinical Trials. Available at: https://www.hindawi.com/journals/jobe/2011/509038/ [Accessed on 30 July 2020]
Livestrong. July 2019. [online] Do carb and fat blockers work? Available at: https://www.livestrong.com/article/485370-do-carb-fat-blockers-work/ [Accessed on 30 July 2020]
Mamaslatinas. 2013. [online].  10 Natural foods that block fat & help you lose weight. Available at: https://mamaslatinas.com/healthy-you/118759-10_natural_foods_that_block [Accessed on 29 July 2020]
NCBI. 2011. [online]. A proprietary alpha-amylase inhibitor from white bean (Phaseolus vulgaris): A review of clinical studies on weight loss and glycemic control. Available at: https://www.ncbi.nlm.nih.gov/pmc/articles/PMC3071778/ [Accessed on 2 August 2020]
PubMed. 2009. [ online]. A fenugreek seed extract selectively reduces spontaneous fat consumption in healthy volunteers. Available at: https://pubmed.ncbi.nlm.nih.gov/19809809/ [Accessed on 29 July 2020]
PubMed. 2007. [online]. Blocking carbohydrate absorption and weight loss: a clinical trial using a proprietary fractionated white bean extract. Available at: https://pubmed.ncbi.nlm.nih.gov/17658120/ [Accessed on 30 July 2020]
PubMed. 2017. [online]. A systematic review of the anti-obesity and weight lowering effect of ginger (Zingiber officinale Roscoe) and its mechanisms of action. Available at: https://pubmed.ncbi.nlm.nih.gov/29193411/ [Accessed on 30 July 2020]
PubMed. 2011. [online]. Carvacrol prevents diet-induced obesity by modulating gene expressions involved in adipogenesis and inflammation in mice fed with high-fat diet. Available at: https://pubmed.ncbi.nlm.nih.gov/21447440/z
Pub Med. 2013. [online] A pilot study investigating the effect of Caralluma fimbriata extract on the risk factors of metabolic syndrome in overweight and obese subjects: a randomised controlled clinical trial. Available at: https://pubmed.ncbi.nlm.nih.gov/23642949/ [Accessed on 30 July 2020]
PubMed. 2015 [online]. Potential role of bioavailable curcumin in weight loss and omental adipose tissue decrease: preliminary data of a randomized, controlled trial in overweight people with metabolic syndrome. Preliminary study. Available at: https://pubmed.ncbi.nlm.nih.gov/26592847/ [Accessed on 30 July 2020]
PubMed. 2006. [online]. Effect of Caralluma fimbriata extract on appetite, food intake and anthropometry in adult Indian men and women. Available at: https://pubmed.ncbi.nlm.nih.gov/17097761/ [Accessed on 6 August 2020]
PubMed. 2001 [online]. A proprietary alpha-amylase inhibitor from white bean (Phaseolus vulgaris): a review of clinical studies on weight loss and glycemic control. Available at: https://pubmed.ncbi.nlm.nih.gov/21414227/ [Accessed on 6 August 2020]
RuledMe. 2018. [online]  Carb Blockers 101: Are they Worth your Time and Money? Available at: https://www.ruled.me/carb-blockers/ [Accessed on 30 July 2020]
UC Davis Health. 2020 [online]. Can diet pills help you lose weight? Available at: https://health.ucdavis.edu/medicalcenter/healthtips/2010-2011/07/20100729_diet-pills.html [Accessed on 30 July 2020]
Vitaminsandhelathsupplements. 2010. [online. Natural Carb Blocker Foods, Compounds And Herbs. Available at: https://vitaminsandhealthsupplements.com/6984/natural-carb-blocker-foods-compounds-herbs/ [Accessed on 29 July 2020]
Vivo Clinic. 2020. [online]. Block Fat Absorption for Effective Weight Management. Available at: https://vivoclinic.com/block-fat-absorption/ [Accessed on 29 July 2020]
WebMD. 2014. The Truth About Starch Blockers. [online]. Available at: https://www.webmd.com/diet/obesity/features/the-truth-about-starch-blockers#1 [Accessed on 30 July 2020]
Wikipedia. 29 June 2020. [online]. Herb. Available at: https://en.wikipedia.org/wiki/Herb [Accessed on 29 July 2020]
WHO. 2020. [online]. Healthy Diet. Available at: https://www.who.int/news-room/fact-sheets/detail/healthy-diet [Accessed on 30 July 2020]