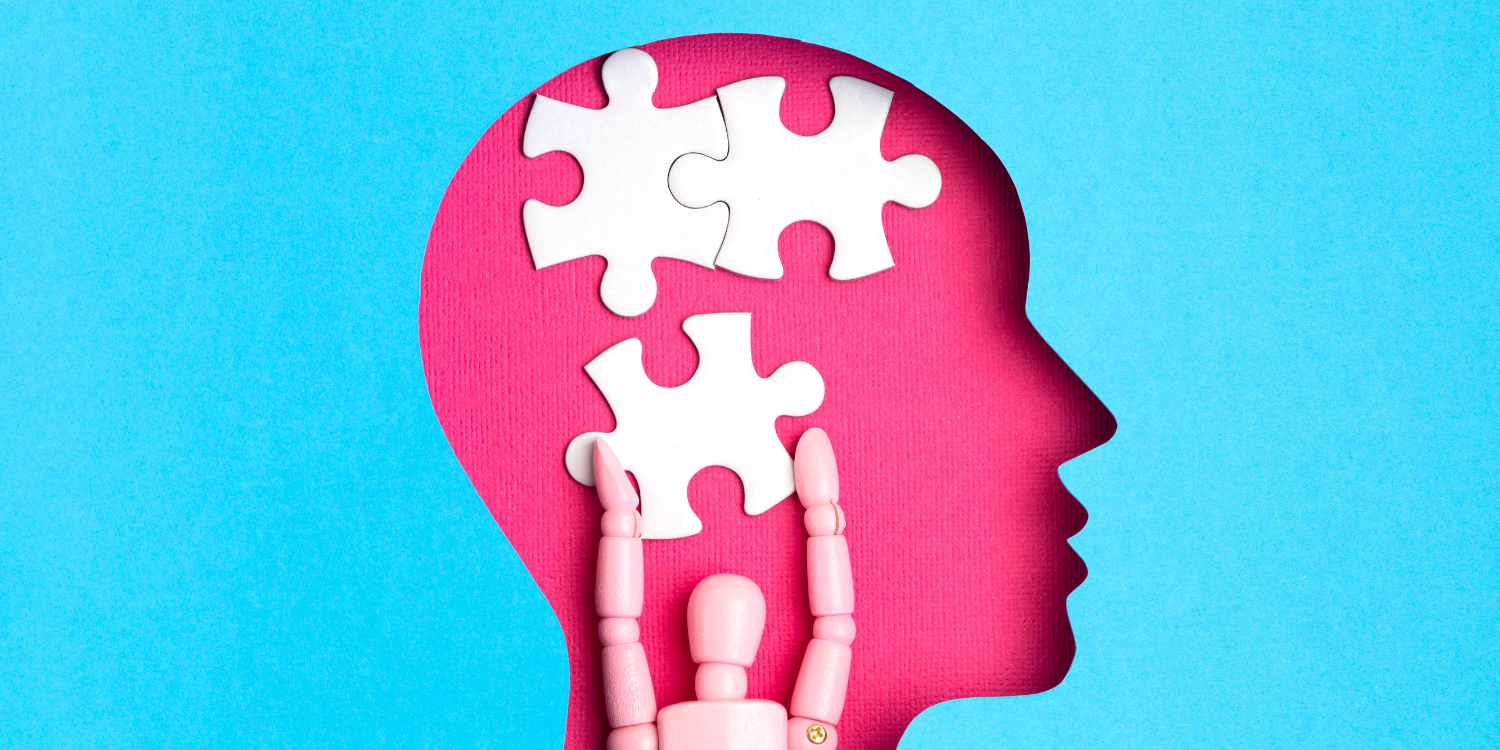 Pycnogenol® for Cognitive Function at Every Stage of Life
A normal cognitive function is a prerequisite for a healthy life. The brain function may be altered in case of either hyperactivity or hypo-activity of the brain. Hyperactivity is frequently observed in children, commonly referred to as Attention Deficit Hyperactivity Disorder (ADHD), whereas the decline of brain activity is related to the aging process.
Remarkably, Pycnogenol® French maritime pine bark extract has shown a broad spectrum of cognitive related benefits in all age groups. These benefits range from reducing hyperactivity in children, to improving cognitive function in students, healthy adults and elderly people.
Pycnogenol® regulates cellular nitric oxide (NO) concentration, which affects brain function
The underlying mechanism of action of Pycnogenol® is based on its ability to regulate the endothelial function via adjusting nitric oxide (NO) production. It has been shown that NO has beneficial effects on brain function. NO is capable of relaxing constricted blood vessels, normalizing blood pressure and helping to protect tissues from damage, caused by low blood supply. By regulating vascular smooth muscle relaxation, NO leads to increased blood flow, which ensures sufficient supply of oxygen to neuronal cells. 
Improvement of ADHD symptoms in children
ADHD (attention deficit hyperactivity disorder) is a frequent brain hyperactivity disorder, mainly affecting children. A common medication for this condition is Methylphenidate (Ritalin®), but it is associated with various adverse effects. A double-blind, randomized, placebo-controlled clinical study could show that intake of Pycnogenol® (1 mg per kg and day) for 4 weeks relieved hyperactivity and improved attention of children with ADHD by 29% respectively, as rated by teachers and parents. No side effects were reported. Another study investigated the levels of stress hormones (catecholamines) after Pycnogenol® supplementation in ADHD affected children. The concentrations of this group of hormones (including adrenaline, noradrenaline, and dopamine) were normalized in ADHD patients with Pycnogenol® supplementation, which consequently leads to less hyperactivity. Oxidative stress (measured conversely as plasma total antioxidant status) and DNA damage incidents (as measured by the levels of 8-oxoG as representative of oxidatively damaged purines) were significantly reduced by 6.3% and 35.4% respectively. 
Enhanced mental performance in students
In an observational study, 53 healthy students, aged 18 to 27 years were supplemented with 100 mg Pycnogenol® a day for 8 weeks; another group of 55 students was used as control subjects.
The effects of Pycnogenol® on cognitive function and mental performance was investigated, using different tests. For example, the paced auditory serial addition task (PASAT) was used for assessing the sustained attention. The students showed significantly improved attention (+52.9% vs +4.7% in the control group) and increased memory skills (+35.8% vs +11.6% for picture recall, +6.7% vs. 2.6% for spatial recognition memory and +4.4% vs +3.5% for pattern recognition memory).
Consequently, the test results of the supplemented students were better by 7.6% compared to the ones from the control group. Pycnogenol® was shown to have beneficial effects on the mental performance in healthy students. 
Advanced cognitive function in healthy professionals
Another study, including 60 subjects between 35 and 55 years, evaluated the effects of Pycnogenol® 150 mg a day on cognitive function, attention and mental performance in healthy professionals. For this, cognitive battery tests, similar to those of the previous study with students were used, determining, among other things, improvements in spatial working memory (+13.5%), planning (+16%), mental flexibility (+9.8%) and general cognitive function (10%). No significant changes were found in the control group. 
Improvement of cognitive function in the aging baby boomer generation
Neurological hypoactivity, the decline of brain activity, usually mainly affects aged or elderly people. This can result in senility, dementia or in diseases like Alzheimer's or Parkinson's disease.
A few studies have shown that Pycnogenol® can help to keep a good mental performance and to manage mild cognitive impairment. A study with 150 healthy subjects from 55 to 70 years, who were supplemented with 100 mg Pycnogenol® per day for 12 months confirms the beneficial effects of Pycnogenol® on healthy aging and the maintenance of good cognitive function.
The tested parameters included cognitive impairment, attention, mental performance, memory, and daily tasks (like making decisions or coping with problems), all of which improved significantly in the supplementation group, in contrast to the control group. Another similar study with 87 subjects (55 to 75 years) with mild cognitive impairment showed several positive effects of Pycnogenol® supplementation (150 mg per day) for 2 months.
In a recent study on the effect of Pycnogenol® (150 mg per day) in patients with Parkinson's Disease, in addition to the standard medication with carbidopa/levodopa, beneficial effects could be observed in the supplement group after 4 weeks. The subjects, between 60 and 67 years old, described mild to moderate symptoms, including tremor, bradykinesia, alterations in cognitive function, rigidity, and speech changes. Using a scoring system, it was found that the cognitive function in these patients, supplemented with Pycnogenol® improved by 18.8% compared to inclusion.
A double blind, placebo-controlled trial with 101 subjects, between 60 and 85 with moderate decline of their cognitive function investigated the effects of 150 mg Pycnogenol® per day for 3 months on mental performance. Statistically significant improvements, as compared to the placebo group could be found for memory-based cognitive functions, more precisely the spatial and numeric working memory, and lipid peroxidation products, confirming Pycnogenol®'s role as a potent antioxidant.
These findings further support a beneficial effect of Pycnogenol® on cognitive functions in elderly people.
Population aging generates a number of health concerns and maintaining a healthy cognitive function is of the utmost importance. Research shows Pycnogenol® and its unique properties can help improve cognitive health at all ages. 
Pycnogenol® French maritime pine bark extract is a safe, natural, and evidence-based solution to support a healthy cognitive function at any age. 
For more product information visit: https://naturesfarm.com/products/8888575810093_4 
References
Trebaticka J, Kopasova S, Hradecna Z, Cinovsky K, Skodacek I, Suba J, et al. Treatment of ADHD with French maritime pine bark extract, Pycnogenol. Eur Child Adolesc Psychiatry. 2006;15(6):329-35.

Dvorakova M, Jezova D, Blazicek P, Trebaticka J, Skodacek I, Suba J, et al. Urinary catecholamines in children with attention deficit hyperactivity disorder (ADHD): modulation by a polyphenolic extract from pine bark (pycnogenol). Nutr Neurosci. 2007;10(3-4):151-7.

Chovanova Z, Muchova J, Sivonova M, Dvorakova M, Zitnanova I, Waczulikova I, et al. Effect of polyphenolic extract, Pycnogenol, on the level of 8-oxoguanine in children suffering from attention deficit/hyperactivity disorder. Free Radic Res. 2006;40(9):1003-10.

R. Luzzi gB, c. Zulli, m. R. Cesarone, u. Cornelli, m. Dugall, m. Hosoi, b. Feragallo. Pycnogenol® supplementation improves cognitive function, attention and mental performance in students. Panminerva medica. 2011;53(3):75-82.

Belcaro G. LR, Dugall M., Ippolito E., Saggino A. Pycnogenol® improves cognitive function, attention, mental performance and specific professional skills in healthy professionals aged 35-55. J neurosurg sci. 2014;58:239-48.

Belcaro G DM, Ippolito E, Hu S, Saggino A, Feragalli B Improvement in cognitive function, attention, mental performance with Pycnogenol® in healthy subjects (55-70) with high oxidative stress. J Neurosurg Sci 2015;59:437-46.

Hosoi M, Belcaro G, Saggino A, Luzzi R, Dugall M, Feragalli B. Pycnogenol(R) supplementation in minimal cognitive dysfunction. J Neurosurg Sci. 2018;62(3):279-84.

Cesarone MR, Belcaro G, Hosoi M, Ledda A, Feragalli B, Maione C, et al. Supplementary management with Pycnogenol® in Parkinson's disease to prevent cognitive impairment. J Neurosurg Sci. 2020;64(3):258-62.

Ryan J, Croft, K., Wesnes, K and Stough, C. An examination of the effects of the antioxidant Pycnogenol® on cognitive performance, serum lipid profile, endocrinological and oxidative stress biomarkers in an elderly population. J Psychopharmacol. 2008;22(5):553-62.

Nishioka K, Hidaka T, Nakamura S, Umemura T, Jitsuiki D, Soga J, et al. Pycnogenol, French maritime pine bark extract, augments endothelium-dependent vasodilation in humans. Hypertens Res. 2007;30(9):775-80.

Uhlenhut K, Hogger P. Facilitated cellular uptake and suppression of inducible nitric oxide synthase by a metabolite of maritime pine bark extract (Pycnogenol). Free Radic Biol Med. 2012;53(2):305-13.

Garthwaite J. Nitric oxide as a multimodal brain transmitter. Brain Neurosci Adv. 2018;2:2398212818810683.

van Faassen EE, Bahrami S, Feelisch M, Hogg N, Kelm M, Kim-Shapiro DB, et al. Nitrite as regulator of hypoxic signaling in mammalian physiology. Med Res Rev. 2009;29(5):683-741.

Chen K, Pittman RN, Popel AS. Nitric oxide in the vasculature: where does it come from and where does it go? A quantitative perspective. Antioxid Redox Signal. 2008;10(7):1185-98.

Dhir A, Kulkarni SK. Nitric oxide and major depression. Nitric Oxide. 2011;24(3):125-31.

Zhang S, Chen J, Wang S. Spatial learning and memory induce up-regulation of nitric oxide-producing neurons in rat brain. Brain Res. 1998;801(1-2):101-6.

Fitzpatrick DF, Bing B, Rohdewald P. Endothelium-dependent vascular effects of Pycnogenol. J Cardiovasc Pharmacol. 1998;32(4):509-15.

Wenthur CJ. Classics in Chemical Neuroscience: Methylphenidate. ACS Chem Neurosci. 2016;7(8):1030-40.

Floyd RA, Hensley K. Oxidative stress in brain aging. Implications for therapeutics of neurodegenerative diseases. Neurobiol Aging. 2002;23(5):795-807.