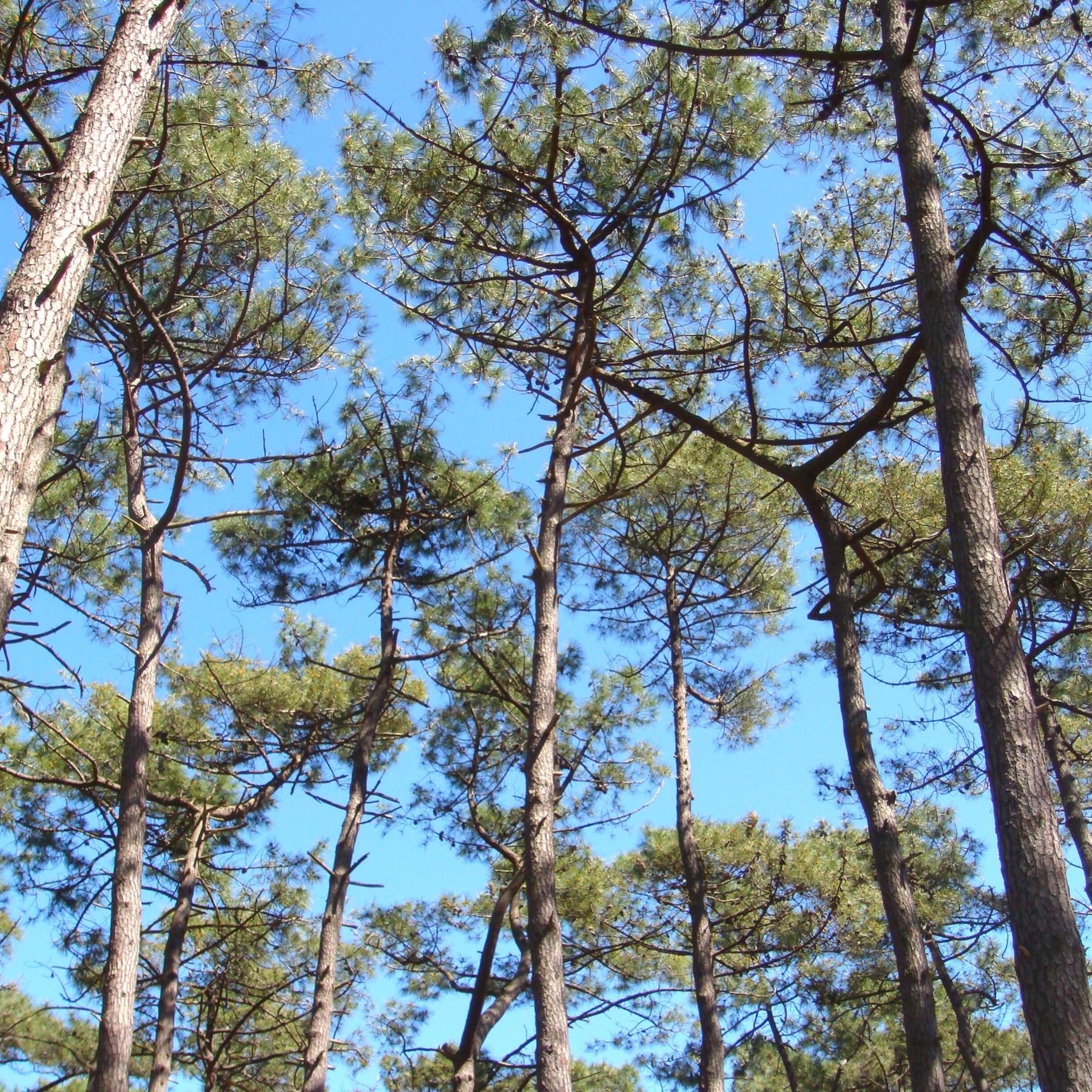 Pycnogenol - The Leader of Antioxidants
Wonder why you can't always maintain optimum vigour and immunity? 
Daily exposure to pollution, free radicals, ultraviolet radiations, stress and other factors can take a toll on your overall well-being. These factors significantly increase the production of free radicals in the system beyond the range of a human body to naturally repair itself. 
According to a study by NCBI, oxidative stress is the prime reason for several diseases such as heart problems, arthritis, stroke, infection, cancer, Parkinson's disease, immune deficiency and several inflammatory conditions.
Antioxidants are substances that have a natural ability to prevent or slow down the damages caused due to the effect of free radicals on the body. Free radicals are unstable substances that are produced as the body processes food and react to the environment. If free radicals are not removed, it will lead to oxidative stress in the body.
Popularly known as "free-radical scavengers", antioxidants combat the harmful free radicals in the body to maintain healthy bodily functions. Pycnogenol is one of the strongest antioxidants found in nature. 
The unique background of Pycnogenol
Pycnogenol is a patented extract derived out of the bark of maritime pine.
The pine tree, also known as the "tree of life" by certain tribes of North American Indians, has marvellous health benefits attributed to the bioactive antioxidant that comes from its bark.
The effectiveness of French pine bark was known to the outside world when a French explorer Jacques Cartier landed in Quebec. Additionally, the natives were known to use the pine bark extract for various health conditions such as swelling, poor blood circulation, skin irritation, eyesight issues etc.
Several years later in 1951, Jacques Masquelier, a french researcher began his quest to find the active component in the bark which imparted healing properties. In his extensive research, he was able to find several potent and powerful active phytochemical ingredients in the bark.
Over 40 years, more than 300 scientific articles were published, which proves the effectiveness of Pycnogenol.
What is Pycnogenol used for?
It is a patented extract with US registered trademark name of the product derived from the bark of Pinus pinaster. 
The active ingredient of this product can also be extracted from several other sources such as peanut skin, grape seed, and witch hazel bark.
It is used for treating various issues such as allergies, circulation problem, diabetes, attention deficit disorder, osteoarthritis, erectile dysfunction, muscle soreness, hyperactivity disorder, painful menstrual periods, menopausal symptoms etc.
This is also known to slow down the ageing process, improving male fertility, maintain healthy skin and improve athletic performance.
Let us examine some of the health benefits of this compound.
Pycnogenol Benefits
1. Helps to improve cognitive function
Studies have shown that Pycnogenol has several cognitive enhancement properties which are helpful for people such as professionals, students, and people with mild cognitive decline. 
In a trial study conducted on 53 students for eight weeks, it has been found that Pycnogenol helps to improve mental performance, mood, memory and attention.
In another study conducted on 78 participants with "subclinical" cognitive impairment, they were supplemented with 150mg of this extract for two months. At the end of the study, it was observed that their brain function improved without any notable side effects. 
In another clinical trial conducted on 60 health professionals, using this product helped to improve memory, executive functions, mood, attention and oxidative stress.
2. Swelling and vein related issues
Several findings have shown that this amazing extract may help to improve several venous problems.
A study published in the journal of Clinical and Applied Thrombosis shows an improved blood circulation and a significant reduction in the symptom of chronic venous insufficiency (CVI) after supplementing with Pycnogenol.
Additionally, it also helped to heal the vein ulcers of 30 people when supplemented with 150 mg/day for three months.
In another study conducted on 18 people, pycnogenol cream was added to their oral supplements. At the end of 6 weeks, the results showed that it helped to heal the ulcers more quickly.
According to the National Institute of Health, every year, 2 million Americans are affected by Deep vein thrombosis.
In a study on 211 volunteers, the compound was seen to help prevent ankle swelling and oedema in people who had to take long flights.
3. Wards off infections
Studies have shown that people with a weak immune system are at severe risk of infections while they are at hospitals.
Pseudomonas aeruginosa is a certain type of bacteria which can cause infections in the lungs, blood or any exposed part of the body after surgery.
Researchers have investigated the antibacterial activity of Pycnogenol on various bacterias causing infections such as E-coli and Pseudomonas.
Studies have shown that several compounds present in Pycnogenol were highly effective against Pseudomonas and other bacteria, significantly inhibiting its growth.
It is being considered that this antioxidant could be a potential remedy to prevent infections to patients in hospitals, especially in the post-operative ward.
4. Helps to cure arthritis
Pycnogenol extracted out of French pine bark helps to improve several symptoms of osteoarthritis.
In a study conducted on 100 patients, all the participants were given 150 mg of the compound per day at meals. This was continued for three months, and at the end of the study, the patients reported a significant reduction in the intensity of the pain.
In another trial,156 patients with osteoarthritis received either 100 mg daily for three months.
Researchers found a 56% reduction in pain in the test group and several improvements such as foot and ankle swelling, joint stiffness and physical function.
5. Helps to retain the body balance and good hearing
Ototoxicity is a condition of ear poisoning due to the exposure of chemicals or certain drugs that damage the vestibulocochlear nerve or the inner ear.
Since the inner ear is responsible for both the functions of hearing and maintaining body balance, ototoxicity can result in the disturbance of these two functions.
Certain studies have revealed that Pycnogenol may help to alleviate these symptoms due to the high presence of antioxidants present in it.
Thus the pine bark extract can be successfully used in the treatment of hearing and loss of balance.
6. Protects your heart
Several compounds present in Pycnogenol have miraculous properties to reduce the cholesterol levels and to improve the healthy functioning of the heart.
In today's world, the number of heart patients is on a steady rise. By supplementing pine bark extract along with a healthy diet, it is possible to boost up the heart function, lower inflammation and relax the blood vessels.
A study was conducted on 58 patients who were suffering from various heart disorders. They were given 100 mg of Pycnogenol on a day to day basis.
After 12 weeks, many of them have reported an improvement in their heart function with a lesser need to consume heart medications.
7. Helps to improve the sexual function in men and women
Studies conducted by several organisations around the globe have confirmed the effectiveness of this antioxidant in improving the sexual health of both men and women.
A study conducted on 40 participants had indicated an improved performance and overall satisfaction in sex when a combination of L-arginine and Pycnogenol was taken regularly for three months.
In another study, the participants were given 60 mg of the compound coupled with L-arginine 690 mg/day and aspartic acid 552 mg/day for eight weeks. 
An improvement in sexual function along with better erection was noted during the period of study.
8. Helps in reducing menopausal symptoms
When it comes to treating menopause-related symptoms such as irregular body heat, sleep disorder, mood swings, etc., it is highly effective.
A  study conducted on a group of 170 women had reported a significant reduction in painful menopausal symptoms such as hot flashes, night sweats, insomnia etc. when a dosage of 60 mg was taken daily.
Is Pycnogenol an anti-inflammatory?
It is a wonder drug when it comes to eliminating the harmful free radicals in the body and protecting the body against various diseases.
Several research articles have been published to confirm the anti-inflammatory properties of this extract.
In Turkey, studies were conducted on patients who underwent abdominal surgery to determine its effectiveness in reducing inflammation. 
They were given 10 mg/kg of Pycnogenol dissolved in normal saline intraperitoneally for ten days after surgery. 
The outcome showed significant healing and reduction in inflammation compared to those patients who were not given the extract. 
Pycnogenol supplement- dosages 
For mild blood pressure:

200 mg thrice daily.

For improving exercise capacity in athletes:

200 mg thrice daily.

For eyes disorders:

40-50mg, three times a day.

For poor blood circulation:

45-360 mg thrice daily.

For Allergies:

50mg thrice daily.

For improving the endurance:

50–100mg thrice daily.

For asthma in kids:

1 mg per

pound

of bodyweight thrice daily.
Pycnogenol side effects
It is always wise to consider the opinion of a certified medical practitioner or nutritionist before starting with this supplement.
While the majority of studies done around this product did not indicate any significant side effects, it may cause mild irritability, fatigue, upset stomach or other possible drug interaction.
It is safe not to use this product if you are on blood thinners or supplements of Vitamin C.
Bottomline
Pycnogenol offers fantastic health benefits due to the presence of several potent natural components present in it. It is truly a wonder drug for both young and adults to maintain a healthy body function and to ensure a stress-free and happy life.
All said, it is advisable to start on lower doses to make sure that you don't experience any adverse reactions before increasing the dosage as per the label.
Make the correct choice and try Nature's Farm® Pycnogenol® in your pursuit of vibrant life!
*Nature's Farm® Pycnogenol® is granted U.S. patents for Cardiovascular Health (Patent No: 5,720,956) and Women's Health (Patent No: 6,372,266).
NATURE'S FARM® PYCNOGENOL®
100% Pure and Authentic

Halal Certified

Kosher Certified

Vegetarian Formula

Patented and Scientifically Proven

No Contaminants, Pesticides and Herbicides
References
V. Lobo, A. Patil, A. Phatak, and N. Chandra(10 Oct 2010), Free Radicals, Antioxidants and Functional Foods: Impact on Human Health,(Pharmacognosy Reviews, Vol 4, Issue 8, Jul-Dec, 2010 )Available at http://www.phcogrev.com/article/2010/4/8/1041030973-784770902[Accessed 11 June 2020]
R Luzzi, G Belcaro, C Zulli, M R Cesarone, U Cornelli, M Dugall, M Hosoi, B Feragalli( Sep 2011 ) Pycnogenol® Supplementation Improves Cognitive Function, Attention and Mental Performance in Students, Panminerva Med Available at https://pubmed.ncbi.nlm.nih.gov/22108481/[Accessed 11 June 2020]
Renato Riera Toledo, Maria Elisabeth Rennó de Castro Santos, Taylor Brandão Schnaider(10 Aug 2016) Effect of Pycnogenol on the Healing of Venous Ulcers, Randomized Controlled Trial, Available at https://pubmed.ncbi.nlm.nih.gov/27521821/[Accessed 11 June 2020]

Masoud Sadeghi, Behzad Zolfaghari, Ali Jahanian-Najafabadi, Seyed Reza Abtahi( 1 jan 2016)Anti-pseudomonas Activity of Essential Oil, Total Extract, and Proanthocyanidins of Pinus Eldarica Med. Bark, Res Pharm Sci, Available at https://pubmed.ncbi.nlm.nih.gov/27051433/ [Accessed 11 June 2020]