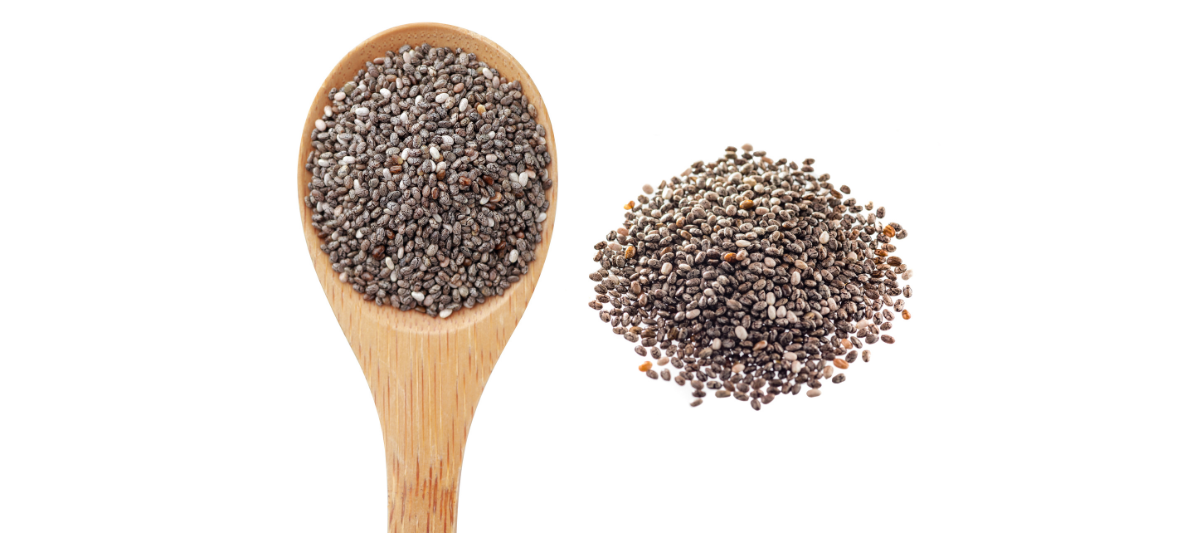 What is the exotic seed of Mexico that gives you energy?
Chia Seed

,

also known as 

exotic seeds or sage seeds

,

has its edible origins traced back to ancient Mexico, American Maya and Aztec diets 5,000 years ago. "Chia" means energy in the Mayan language. They found that eating Chia seeds can make them more spiritual, so they undertook this name. It has become the main food of the ancient Americans, especially when the army is fighting, it is the main source of energy that the army relies on. Chia seeds can not only be eaten directly, but also can be soaked in water, ground into powder or pressed.
The scholars of the last century visited Argentina, and this strange seed was unexpectedly discovered. However, since the nutritional value of the Chia seeds was not confirmed by scientific research at the time, it was only used as a general ornamental small plant. It was not until the recent research that its benefits were discovered again.
1) Rich in multiple nutrients
 About 37% dietary fiber, 20% protein, minerals and antioxidants.
2) Gluten-Free (Gluten-Free)
Suitable for people who are sensitive to gluten and have Coeliac Disease.
3) Low heat and rich in fiber
Chia seeds contain water-soluble and water-insoluble dietary fibers.
· Water-soluble dietary fiber can help stabilize postprandial blood sugar and blood lipids.
· The water-insoluble dietary fiber has excellent water absorption capacity, can expand in a short time and increase satiety, reduce appetite and lose weight; it can also improve constipation.
 

4) Rich in Omega-3 unsaturated fatty acids
It is also a rich source of Omega-3 for vegetarians. It effectively reduces the risk of bad cholesterol – triglycerides, body inflammation and cardiovascular disease.
5) Rich in calcium
According to the study, 100 grams of Chia seeds have a calcium content higher than 6 times compared with 100 ml of milk, which can effectively enhance bone health, and is also a source of calcium for patients with lactose intolerance and vegetarians
Product Suggestion
Nature's Farm®'s organic Chia seeds are made from premium Chia seeds from South America. It is rich in Omega-3, dietary fiber and calcium and is the best source of nutrients for vegetarians. In addition, it is a Glycemic Index food, which is not easy to cause blood sugar rise after meals; it is also gluten-free, non-genetically modified, and people who love Chia seeds can eat with confidence.
 

Recommended dosage
General drinking: 1 time a day, it is recommended to add 15 grams of Chia seeds to 200-250 ml of warm water, wait for 15-30 minutes and drink.
Weight loss meal replacement: the soaking method is the same as above. 2 times a day, it is recommended to drink more than 30 minutes before meals to increase satiety.
Tasting Recipes
1.   
Chia seed drink
Adding Chia seeds to your daily diet is the easiest way. Because Chia seeds are Hydrophilic, they absorb up to 12 times more water and can lock in a lot of water. When soaked in water, the outer layer of Chia seeds will absorb a lot of water and form a gel, which not only enhances the taste, but also facilitates swallowing. Chia seeds can also be blended into your favorite beverages and fruit smoothies.
2. Chia Seed Salad / Dessert
Dry Chia seeds are easy to get stuck between the teeth, but it has a slightly crispy taste, which is especially suitable for salads, or it can add flavor to the dessert with a little Chia seeds.
 3. Chia Seed Wrap
Chia seeds mixed with flour can be used as a meat wrap to make the outer layer more crispy and delicious.
Suggested User
1) Office worker nutrition meal replacement
2) Fitness people
3) Vegetarians
4) Diabetic patients
Hyumi is a certified nutritionist under the Singapore Nutrition & Dietetic Association (SNDA), she has 8 years of professional experiences in providing health consultations & advice for clients and corporates alike, all the while researching & developing new functional ingredients for better formulation. Hyumi obtained her Degree in Food Sciences & Nutrition from University Malaysia Sabah.
Disclaimer
NaturesFarm.com is not intended to provide diagnosis, treatment or medical advice. Products, services, information and other content provided on NaturesFarm.com, including information that may be provided on NaturesFarm.com directly or by linking to third-party websites are provided for informational purposes only. Please consult with a physician or other healthcare professional regarding any medical or health related diagnosis or treatment options.