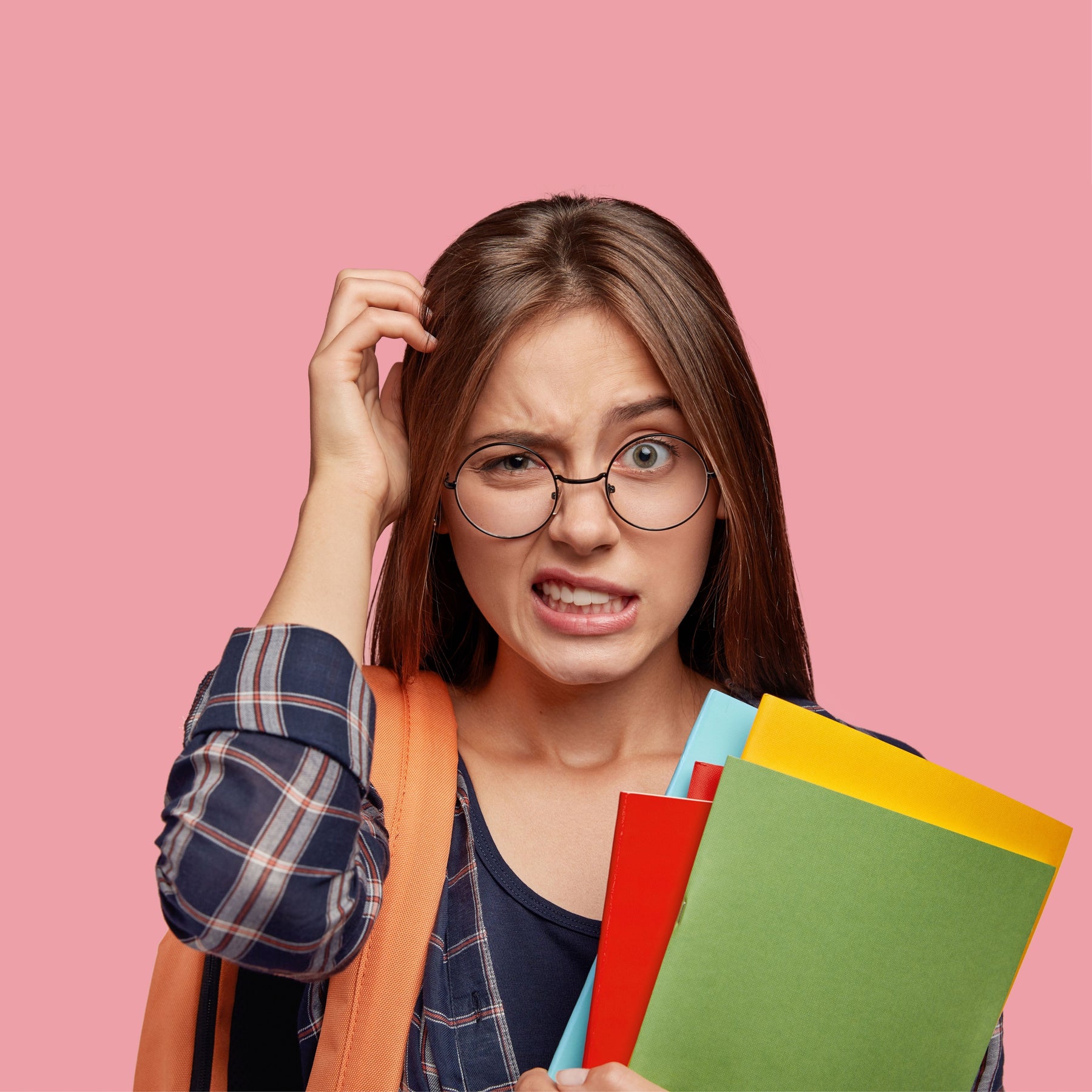 You only know of the beauty of the frozen age, but have you heard of the frozen-aged beauty?
The phrase "ah, I forgot" has become the mantra of more and more young people. Is this happening often in your life, forgetting where the keys are, not remembering someone's name, or turning around and forgetting what to do? In particular, during the period of schooling and the pressures faced after entering the society, long-term confrontation with computers often lead to distress in memory and recession. With the brain processing too much information, there is no way to remember all the tiny details of everything.
Memory loss has many different factors. External factors such as work stress and excessive dependence on the computer; internal factors such as lack of nutrition and insufficient sleep can lead to poor memory. Fortunately, the right life and eating habits can effectively improve the working condition of the brain, making us think more flexible and clever.
4 lifestyle habits to aid brain exercise
1.   
Have Breakfast
Good eating habits can prevent brain damage. If you do not eat breakfast, the body cannot supply enough energy to support brain activity; it can make people feel tired, unable to concentrate and be unresponsive.
2. Reading 
Reading can keep our brains sensitive, exercise brain cell response agility, stimulate brain thinking, and strengthen understanding.
3. Puzzle Games 
Games can help train the synaptic nerves of the brain; in addition, shooting games are also very helpful for training brain concentration. The game requires the player's attention to switch between "highly concentrated" and "highly dispersed" mode and requires players to make quick and accurate decisions.
4. Learn New Skills 
There have been Swedish studies that have found that challenging a skill that would otherwise not be helpful for creativity, analytical skills, language, math, fine muscle training, etc. For example, learning performance-related skills can strengthen the brain carcass, improve the degree of binding of the left and right hemispheres of the brain, and generate new links.
In addition, enhancing the intake of nutrients needed to provide brain cells can enhance memory and positively evoke memory.
Nature's Farm® IQ memory

 brain formula contains 5 patented ingredients. Scientific research has proved that it can strengthen brain intelligence, improve brain vitality, maintain good and sensitive memory, improve attention and learning ability, promote active thinking and relieve fatigue.
5 Unique Patented Ingredients
1) Pseudomonas plant extract
It has the health benefits of "brain-proofing" and is well-known in traditional medicine in India. It helps repair damaged neurons and provides antioxidant protection. Clinical trials have shown that it maintains good memory, learning ability and motivation to explore.
2) Leigonggen
(also known as Centella asiatica extract)
Known as "brain food," it strengthens nervous system function and optimizes nerve performance.
3) Ginkgo biloba extract
As the world's most researched and widely used herbal medicine for improving brain function, it provides antioxidant protection, promotes blood circulation, and delivers more oxygen and nutrients to the brain, making the whole thinking process clearer and more efficient. Some studies have shown that Ginkgo helps to improve the memory and thinking ability of healthy young adults. And preliminary research shows that it is beneficial for the treatment of Attention Deficit Hyperactivity Disorder.
4) Haematococcus pluvialis
It is rich in astaxanthin, has a unique antioxidant capacity, can protect brain cells and free radical damage, and can cross the blood-brain barrier to improve brain function. Studies have shown that it can also improve brain cognitive ability.
5) Indian ginseng extract
It helps to reduce physical and mental stress, peace of mind, and relieve mental fatigue.
Hyumi is a certified nutritionist under the Singapore Nutrition & Dietetic Association (SNDA), she has 8 years of professional experiences in providing health consultations & advice for clients and corporates alike, all the while researching & developing new functional ingredients for better formulation. Hyumi obtained her Degree in Food Sciences & Nutrition from University Malaysia Sabah.
Disclaimer
NaturesFarm.com is not intended to provide diagnosis, treatment or medical advice. Products, services, information and other content provided on NaturesFarm.com, including information that may be provided on NaturesFarm.com directly or by linking to third-party websites are provided for informational purposes only. Please consult with a physician or other healthcare professional regarding any medical or health related diagnosis or treatment options.