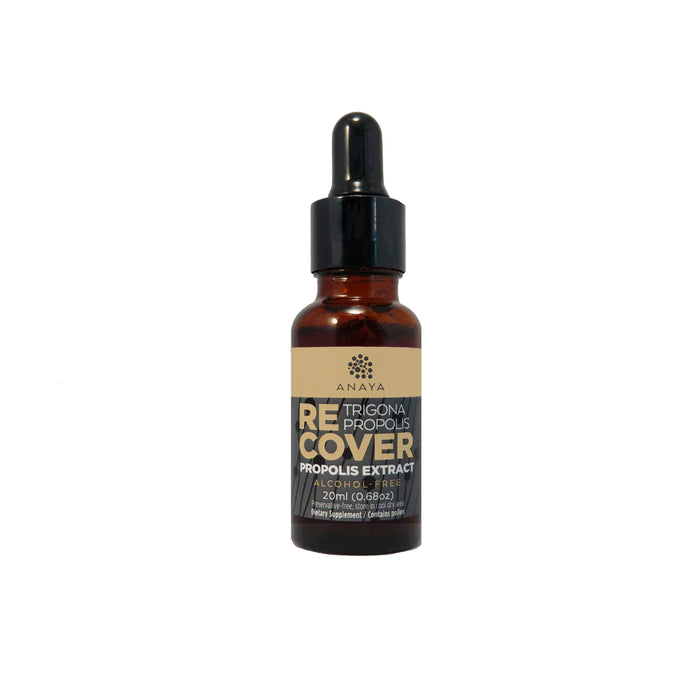 Anaya Trigona Propolis Extract 20ml
Propolis is a natural substance collected by our trigona bees from trees and plants. Propolis contains tree resin, essential oils, waxes and bioflavonoids. Our trigona bees use propolis in the hive to protect themselves from fungus, bacterial, diseases and external pests. Our propolis is harvested from unpolluted environments from the Philippines and is rich in bioflavonoids, enzymes, vitamins, minerals and organic acids, and is naturally processed, without heat or chemicals; and is alcohol-free. our propolis extract also contains pollen.
Uniqueness:
Health Benefits:
Used to boost immunity
May help skin health
Ingredient List: Trigona Propolis, Fruit Extract Distillate. Contains pollen and propolis.?
Free of preservatives or additives.
Recommended Usage: For adults and children over 3 years old, take 1-2 dropperfuls daily directly on the tongue, or mix with water or other beverages. Children between 1-3 years old should use half the recommended level. Shake well before using. 
Caution: Do not use if pregnant or nursing. Avoid this product if you are allergic to pollen, bees or bee products.