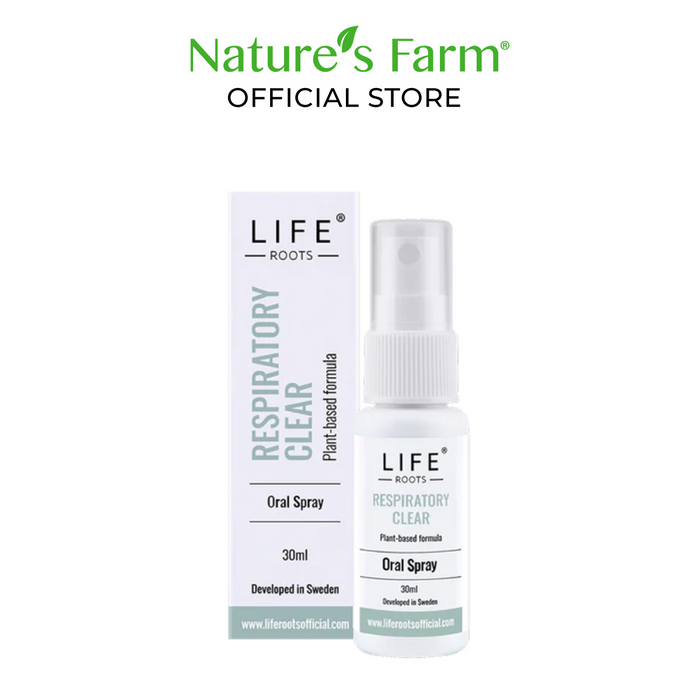 Life Roots Respiratory Clear Oral Spray 30ml
Respiratory Clear is a blend of 13 different fruits, flowers and herbs containing natural, plant-based anthocyanins and other flavonoids working in synergy. Anthocyanins are water-soluble polyphenolic pigments that are responsible for the pigmentation of anthocyanin-rich foods. Respiratory Clear is packed with all types of Anthocyanins bioactive classes that have scientifically proven benefits on anti-inflammatory, antioxidative, and increased immune defence.
Health Benefits:
Supports Upper Respiratory Functions 
Supports Immune System 
Supports Effective Recovery 
Other ingredients:
Distilled Water, Sorbitol, Citric acid, Potassium Sorbate, Sodium Benzoate
Direction:
Shake the bottle and hold the spray close to your mouth. For maximum effect, try not to drink water or any other liquids for 15 minutes after use.
Adults, 3 sprays, 3 times a day or as needed.
Children (3-12 yrs), 2 sprays, 2 times a day with parental guidance.