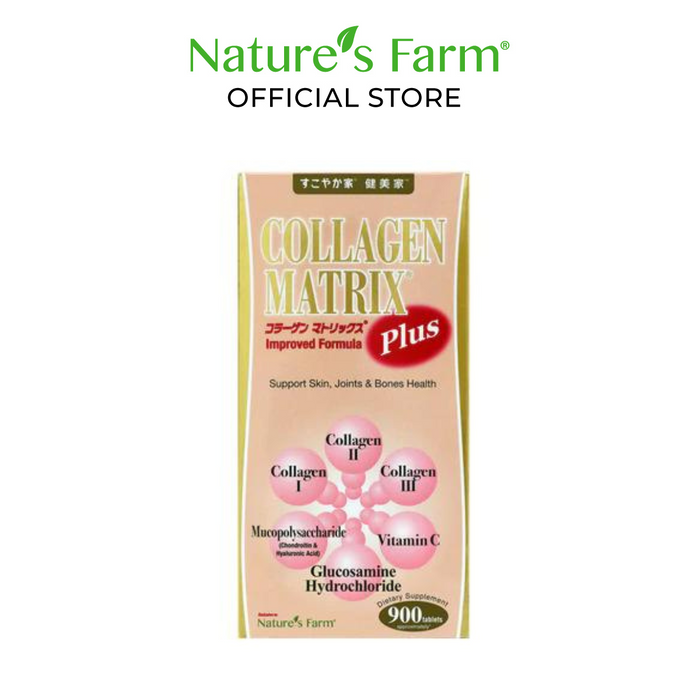 Sukoyaka Collagen Matrix, 900 tab
Since its launch in 1988, Sukoyaka Collagen Matrix remains to date a top-selling Collagen supplement in Japan. Formulated to contain Type I, II & III Collagens, this formula helps to maintain healthy skin, eyes, joints, hair, nails, teeth and connective tissues. Type I Collagen is found in skin, tendons, muscle, bones & organs; Type II Collagen is found mostly in joints & eyes and Type III Collagen is found in skin and blood vessels. All three types of Collagen peptides have low molecular weight for better assimilation in our body.

Uniqueness:
In addition to containing Type I, II and III Collagen, Collagen Matrix also contains Hyaluronic Acid, Chondroitin, Glucosamine and Vitamin C that work synergistically for better efficiency & absorption.

Health Benefits:

Improve skin's hydration levels
Promote Collagen production
Support glowing and firm complexion
Provide antioxidant protection
Support healthy joints and eyes
Click here for more benefits and FAQ about Collagen!