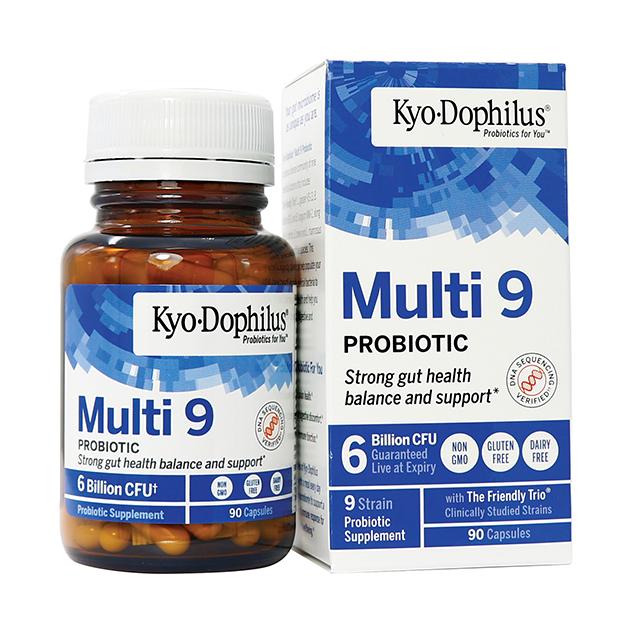 Wakunaga Kyo Dophilus 9 90s
Wakunaga Kyo Dophilus 9 is a premium 9-type Probiotics blend from Japan that works synergistically to help maintain balanced intestinal flora for healthy intestinal function and digestive health.
Different probiotics work together in order to provide faster and greater beneficial effects. This formula helps maintain a balanced intestinal flora, promote healthy intestinal function and alleviate digestive problems.
Uniqueness:
A unique blend of 9 human strain probiotics (3 Lactobacillus strains & 6 Bifidobacterium strains).
3 billion cells (cfu) per capsule.
Human strains of probiotics are more readily absorbed by the body.
Heat stable and stomach acid resistant.
Dairy-free, suitable for those who are lactose-intolerant.
Health Benefits:
Help to maintain balanced and healthy intestinal microflora
Reduce the frequency and severity of digestive problems
Protect lining of intestinal tract
Enhance healthy inflammatory response
Enhance absorption of nutrients
Reduce the occurrence of yeast infection
Suggested Usage: Take 1 capsule for adults, 1/2 capsule for children under 4 with a meal twice daily. For infants, sprinkle 1/2 capsule in food or juice.