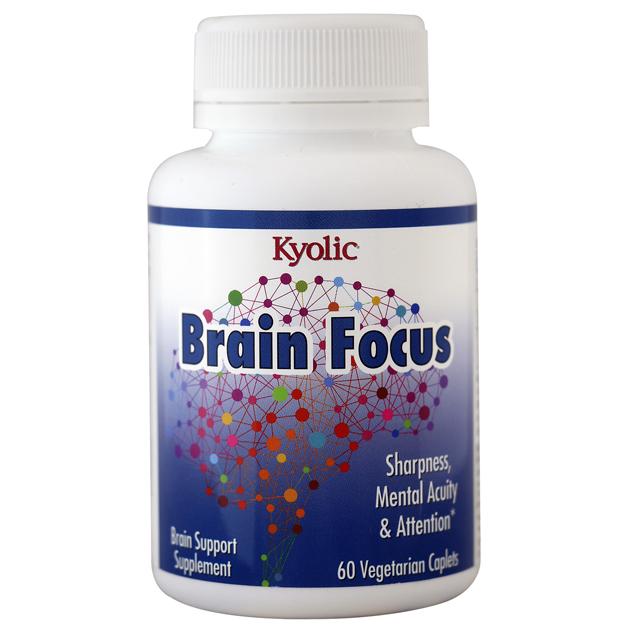 Wakunaga® Kyolic® Brain Focus, 60s
For Optimal Cognitive Function And Brain Vitality
Kyolic® Brain Focus® contains Ginkgo Biloba Extract of 120mg per caplet.

Brain Focus® is a convenient one-per-day Ginkgo Biloba Extract.

Heavily researched, it has been used for years to enhance memory, alertness and mental acuity by improving blood circulation to the brain.

Each caplet provides twice the Ginkgo of the other leading brand.  
Suggested Usage:
Take one caplet daily with a meal.