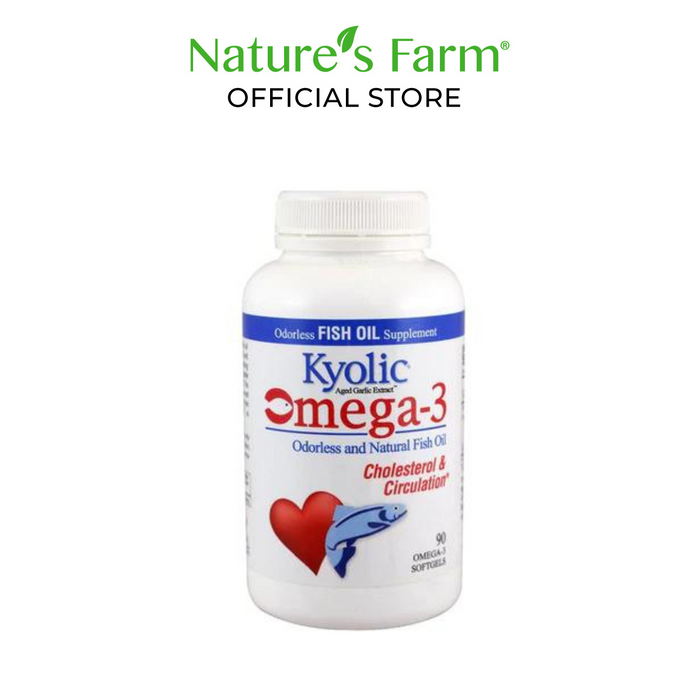 Wakunaga® Kyolic® Omega-3, 90s
KYOLIC® Omega-3 is a molecularly distilled fish oil concentrate, quality tested for heavy metals and PCB's for maximum purity and potency, providing one of the purest and richest levels of sustainable Omega-3 essential fatty acids EPA and DHA. This highly purified and concentrated fish oil is sourced from cold, pristine waters, then combined with odorless Aged Garlic Extract™, to work synergistically with your body.
Health Benefits:
Supports cholesterol and triglycerides already within normal ranges
Supports circulation, and the body's natural anti-inflammatory response.
Other Ingredients: Gelatin, Glycerin Beeswax and Caramel.
Free of sodium, Yeast, Dairy, Preservatives, Gluten, Artificial Flavors.
Recommended Dosage: Take 2 softgels with a meal twice daily