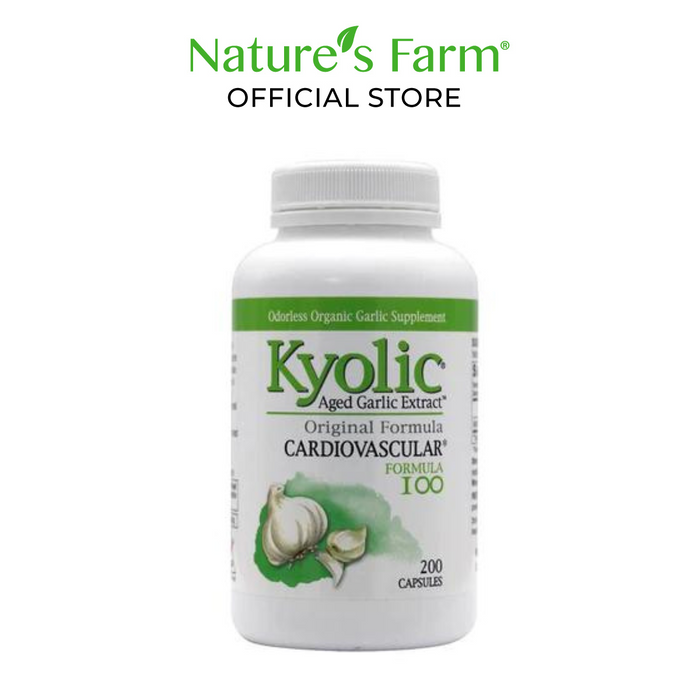 Wakunaga® Kyolic® Original Formula Cardiovascular, 200s
Kyolic ® Aged Garlic Extract ™ begins with 100% organically† grown garlic bulbs. They are then aged to perfection in a unique extraction process to eliminate odor and create beneficial compounds found only in Kyolic.
Take the best - Kyolic Aged Garlic Extract, the most scientifically researched, highest quality and best-selling odorless Sociable Garlic®
Health Benefits:
Supports your cardiovascular system by maintaining circulatory function and overall heart health.
Other Ingredients: Gelatin, whey and magnesium stearate (vegetable source). Whey derived from milk
Free of sodium, yeast, preservatives, sugar, gluten, artificial colors or flavors.
Recommended Dosage: Take 2 or more capsules with a meal twice daily