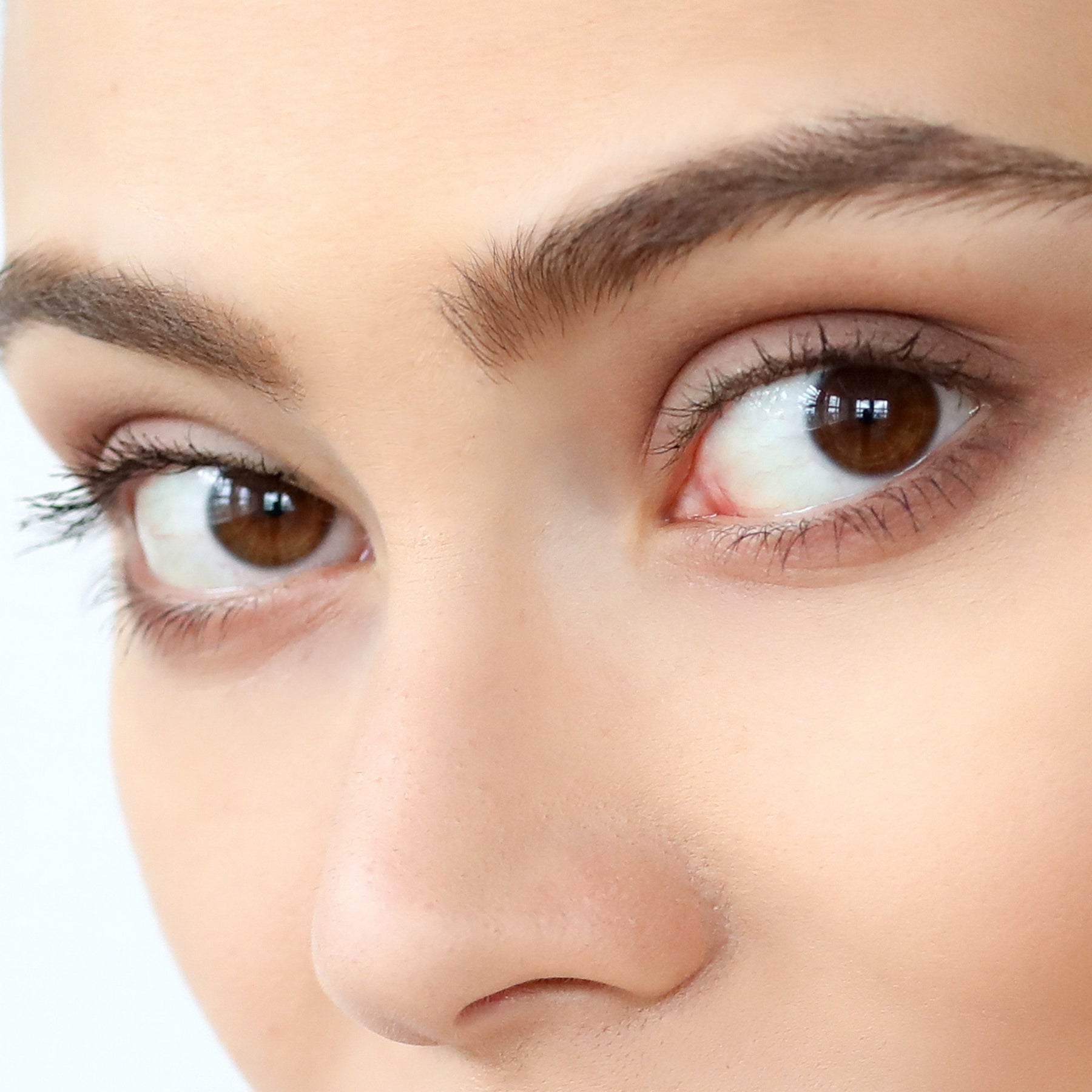 Bilberry Extract for Eyes - What You Need To Know
They say that healthy eyes are the windows to the soul. It is a fact that a good pair of eyes and a proper sight can prevent you from needing to wear glasses or submit to unnecessary eye strain. Thus, consuming the right nutrition plays an essential role in preventive eye-sight care.
What is the right supplement to consume for beating all your eye-condition woes? Here comes the amazingly awesome bilberry extract to the rescue. Ever since its inception, bilberry extract has been an enduring top-seller among herbal supplements. Millions of consumers flock to buy it regularly due to its purported benefits to eye health.
Rich in vitamin C and phenolic acids, bilberry extract has a good source of anthocyanins. Anthocyanins are a powerful form of flavonoid antioxidant that is responsible for most of these berries' health benefits.
Studies have shown that bilberry extract has a positive extract on a variety of health challenges due based on its testimonial credibility.
What is bilberry extract?
Bilberry extract originated from the bilberry plant that is native to northern Europe. Bilberry looks similar to a blueberry even though both slightly differ from one another. The former has many health benefits due to the multipurpose use of its dried, ripe fruit and leaves that are used to make medicine. Bilberry extract was used for many health conditions such as poor blood circulation, diabetes, high blood pressure, gout, urinary tract infections (UTIs), and many other conditions. However, most importantly it was used mainly to treat eye conditions such as disorders of the retina, cataracts, nearsightedness, and glaucoma.     
Bilberry vs Blueberry
Although both of them belong to the same family, however, both bilberry and blueberry are two separate entities.
Bilberry or scientifically known as Vaccinium Myrtillus came from a small bush with small, dark blue/purple berries. It is also aptly known as the European blueberry or whortleberry. A native to forests and mountains of northern and central Europe, this plant also grows wild in North America.
In contrast, blueberries or scientifically known as Vaccinium Corymbosum are a group of widely cultivated bushes native to North America. Their fruits are similar to bilberries but grow in clusters and have pale greenish flesh with a flared crown at the end.
Is Bilberry better than lutein?
For starters, lutein is a type of vitamin also known as carotenoid as it is related to beta carotene and vitamin A. It is usually taken orally to prevent eye diseases such as vision loss in older adults and cataracts.  
However, bilberry protects the body against free radical damage. It also provides dietary support for enhanced blood circulation and eye-health. One potentially valuable property that bilberry has an advantage in contrast to lutein is its ability as a vasodilator. An increased vasodilator is good for your eyesight.
How does bilberry improve vision?
Bilberry is used for the treatment of eye fatigue. According to studies by the Journal of Nutrition, Health & Aging, researchers have determined that treatment with bilberry extract on 281 people may help improve both objective and subjective measures of eye fatigue.
Generally, bilberry is used to improve eyesight such as night vision. Bilberry is also used as a glaucoma functional medicine mainly to treat age-related macular, and promote vision. According to some scientific links, bilberry may help with retinal disorders.
Does bilberry help macular degeneration?
Macular degeneration is a form of eye disease that happens when the small central portion of your retina, called the macula, wears down. It gets worse over time as a person ages. Due to that, it is the leading cause of severe permanent vision loss in people over 60. 
Studies based on human trials conducted in Europe show that bilberry is proven to prevent cataract,  and may even help to treat people with mild retinopathies - including macular degeneration and diabetic retinopathy due to its highly potent content of Anthocyanosides.
Can bilberry reverse cataracts?
Bilberry aka Vaccinium Myrtillus when taken in 80mg, 2 to 3 times daily is effective in reducing the risk of cataracts. Furthermore, it can also help to lower blood sugar. However, people who are taking diabetes medications should ask their doctor before consuming bilberry.
Other than that, bilberry is often touted as a remedy for eye conditions such as glaucoma, cataracts, dry eyes, age-related macular degeneration, and retinitis pigmentosa.
Does bilberry help glaucoma?
Since bilberries are rich in vitamins, they can carry a high amount of antioxidants that some say can help reverse the oxidative stress that underlies glaucoma. However, critics may argue that bilberry may improve night vision and recovery time from glare, although there is no evidence that it is effective in the treatment or prevention of glaucoma.
How long does bilberry take to work?
Studies have shown that taking 100-480mg of bilberry anthocyanins daily for up to 6 months might improve swelling, pain, bruising, and burning related with CVI. Other than that, this includes problems with the retina of the eye in people with diabetes or high blood pressure.
What are the side effects of bilberry extract?
Even though bilberry may be beneficial for your health, there are some common side effects to it. This includes wasting syndrome, weight loss, muscle loss, fatigue, weakness, and loss of appetite.
What is the best bilberry extract?
The best bilberry extract dosage can come in a varied of forms:
Supplement form -

The berries and leaves of the plant are concentrated in supplement form so that the health benefits are magnified considerably, with the added benefit of not having to consume all the sugar contained in the raw fruit.
Bilberry dry leaf tea -

The benefits of the bilberry can be infused as a tea. You can prepare the tea by steeping 1 gram, 1-2 teaspoons, finely chopped dried leaf in 150 ml boiling water for 5 to 10 minutes then strain it. However, do not use it for a long term period.
Bilberry fresh fruit forms -

Bilberry can be eaten in the fresh fruit form since it is a nutrient-rich food. After buying a packet of fresh bilberry from the market, just wash it clean with water and you are ready to eat it on its own.
Bilberry juice -

Bilberry juice can be drunk and taken in its concentrated form. Simply add two tablespoons of the bilberry concentrate into a glass of water, stir it thoroughly and enjoy the rich and delicious taste.
Bilberry smoothie -

Bilberry smoothies are a great, healthy breakfast or afternoon snack as it not only satiates your hunger but is enriched with a multitude of health-boosting vitamins as well.  

  
Capsule form -

These come in capsule form where the powder or jelly of the bilberry extract is enclosed in a dissolvable plastic container. 
Tablet form -

Tablet form is bilberry compressed powder in solid form. 
Powdered form -

Bilberry extract powder is one the easiest way to get your daily intake of vitamin C. It is ideal for a variety of applications including dietary supplements and functional foods.
Where to buy the best bilberry supplement?
You can get your health-boosting dose of bilberry supplement, the NATURE'S FARM® MIRTOGENOL®. Created by its team of brilliant "in-house" scientists, the star seller is its patented vegetarian supplement that is specially infused with both  Pycnogenol (pine bark extract) and Mirtoselect (bilberry extract). Backing up its credibility, it is supported by two powerful ingredients - Mirtogenol to help improve your eye health.
Conclusion
Just like an apple, consuming a handful of bilberry per day may help keep the doctor away. But one also has to be careful of cheap manufacturers creating counterfeit bilberry supplements. Not only are they breaching the law, but they are also detrimental towards one's health when taken.
For that, always check that you are buying your bilberry supplements from the right credible source. If you have doubts, do research online or ask your trusty pharmacist at your local pharmacy for more information. This is because both of these two sources are your best bet at the end of the day.
References:
BestHealthMag. 2020. Bilberry extracts improves eye conditions and circulation[online] Available at: https://www.besthealthmag.ca/best-you/eye-health/bilberry-extract-improves-eye-conditions-and-circulation/ [6th July 2020]
Sepalika. 2020. 3 reasons why bilberry is a friend of your eyes[online] Available at: https://www.sepalika.com/eyesight/bilberry-for-eyes/ [6th July 2020]
EMedicineHealth. 2020. Bilberry Health LIving A To Z List [online] Available at: https://www.emedicinehealth.com/bilberry/vitamins-supplements.html [6th July 2020]