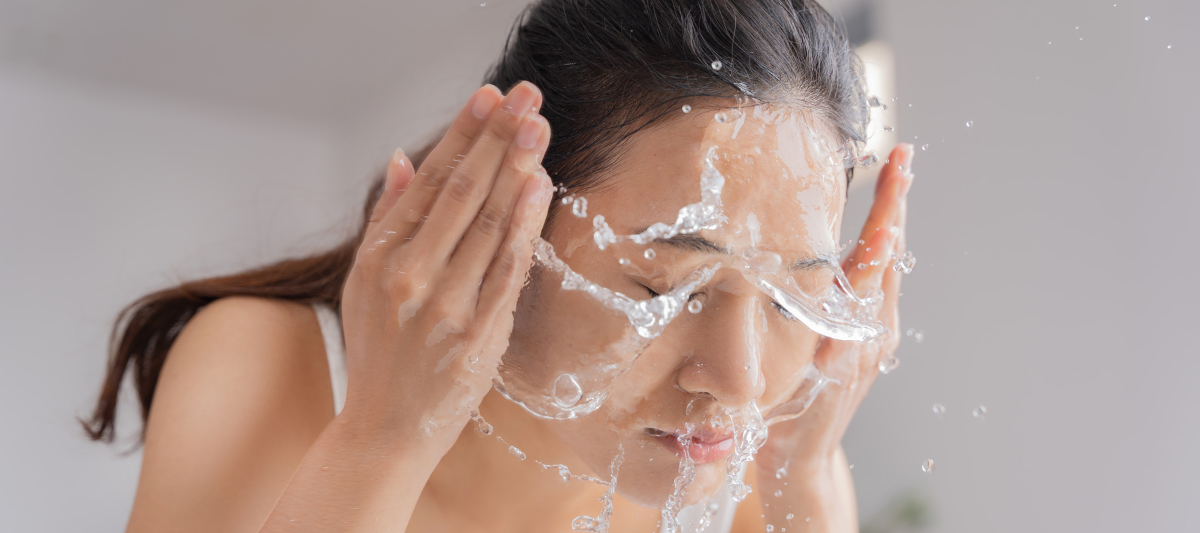 Manuka Honey for Skin - Anti-Aging and Skincare Benefits
Manuka honey is well known for its delicious golden goodness and crispy taste. It is popular among honey lovers around the world. Those who are looking for Honey that offers benefits would have to look no further as nature has presented its best gift.
Manuka Honey has not only been proven to be useful for the body and in reducing the consumption of processed sweetener but it is also useful for the skin. Dripping with wonderful advantages for the skin, we will tell you why Manuka Honey is a great alternative in your skin care routine.
Does Manuka Honey have anti-aging properties?
Wrinkles are far from being women's best friend. In fact, many women turn to varying types of services and solutions to keep those crow feet at bay. As some may already know, Manuka Honey is a great solution for a home remedy in reducing wrinkles and keeping your skin fresh and moisturized.
Wrinkles occur because your skin loses its elasticity and flexibility that it once had when it was younger. Excessive facial movement, long exposure to the sun, smoking and dehydration are also causes as to why wrinkles appear.
However, with Manuka Honey, wrinkles can be reduced. Manuka Honey can be applied straight on your face as a mask. It acts as an agent that helps to retain moisture in your skin, bringing out important moisture for the skin to get back its natural glow. Manuka Honey also hydrates the skin from the inside out and helps to balance your skin's pH levels in order to reduce and smoothen out the wrinkles in your face.
Apart from that, Manuka Honey also assists in the growth of collagen. Collagen is an important agent that allows your skin to feel firm, remain healthy and maintain its youthful glow. You can apply a thick coat of Manuka Honey on your face and leave it on for at least 20 minutes. Wash your face thoroughly after and follow with your skincare routine. The honey mask offers antioxidants that protects your skin and also cleanses your skin from free radicals, an agent that speeds the aging process of your skin and causes wrinkles to appear.
Can I use Manuka Honey if I have sensitive skin or any type of skin condition?
Yes, you can! Manuka Honey is a great healing agent for those who have sensitive skin and other skin conditions such as dry skin, acne and rosacea.
Manuka Honey is honey that is harvested exclusively in New Zealand. It is packed with naturally occurring enzymes that produce hydrogen peroxide. This makes Manuka Honey a well known antiseptic product with incredible antibacterial and antimicrobial properties.
Manuka Honey is a good alternative solution as it is gentle on the skin and for its healing properties. This golden goodness has wonderful anti-inflammatory properties that are beneficial for those with acne and eczema. It can reduce the inflammation caused by acne in the skin and remove dead skin cells, allowing your skin to breathe again. In some cases, Manuka honey can help to reduce incidents of eczema flare-up by keeping the skin moist.
It is also good for those with dry skin. Since Manuka Honey is a natural humectant because of its sugar components, it helps in drawing in and retaining moisture in the skin. This can be beneficial for those with dehydrated skin as it controls the excess oil and cleans the pores all while trapping moisture in the skin.
It is best to do a patch test before applying Manuka Honey on your entire face. This will help you find out if you are allergic to the proponents of Manuka Honey.
Can Manuka Honey be mixed with other ingredients and used?
Manuka Honey is great on its own but it can also be mixed with other ingredients to maximize its benefits.
Turmeric mixed with Manuka Honey also makes for a great DIY facemask. Turmeric and honey works as a natural exfoliate that removes all the dead skin cells on your face and moisturizes the skin. Both turmeric and Manuka Honey have strong anti-inflammatory and antibiotic properties thus making them go-tos for those who have acne and dry skin. You can also add bananas into the mixture for extra moisture. Manuka Honey can be used as an overnight treatment as well but only on the areas that are affected.   
For those who are looking to reduce the darkness of your underarms, mix Manuka Honey with turmeric, baking soda and lemon. Some people opt to include heavy whipping cream as well but it is an option you can choose to include or not according to your preferences. Spread the mixture generously under your arms and leave it on for 10 minutes. Do this daily and you will slowly start to see the darkness under your arms lightening. This is because the mixture exfoliates all the dead skin under your arms and moisturizes the skin, making it soft after each application.
What type of Manuka Honey is good for the face?
Using just about any honey on the face does not prove that it will be beneficial to the skin. You should be able to choose and distinguish the type of properties and benefits honey has. You can do so with Manuka Honey according to its UMF ratings.
There are specific types of Manuka Honey that work great on the skin and specific types of Manuka Honey that is meant only for consumption. You can differentiate the honey by using the UMF (Unique Manuka Factor) rating.
The best type of Manuka Honey that is best for the face are those that are rated 10 percent or higher on the UMF scale. Those in this scale range have been proven to be suitable for therapeutic usage. Manuka Honey that sits 15 percent or higher in the UMF rating has therapeutic usage that is of superior level with very high activity levels.
 It is well known that Manuka Honey is unique because it not only has antibacterial benefits derived from hydrogen peroxide but because it also has another component called methylglyoxal, an agent that indicates the potency of antibacterial in Manuka Honey.  These two are the main properties that are good to use on the face that will benefit the skin the best.
Manuka Honey is not only good for the face but also for those with internal issues. Studies have shown that Manuka Honey can not only be used for skin wounds, treating acne and eczema but also treat oral issues.
Manuka Honey is a good choice when used to promote oral health. Since it is high in antibacterial properties, it can prevent the growth of harmful oral bacteria such as P.gingivalis and A. actinomycetemcomitan. This in turn helps to protect the inside of your mouth from the formation of plaque, gum inflammation and tooth decay.
Can Manuka Honey heal scars and fade dark spots?
If you have scars or dark spots on any parts of your skin, you might want to consider using Manuka Honey to  treat it. Before allowing your wound to scab which will definitely cause your skin to scar, treat the wound with Manuka Honey. A moist and clean wound environment is ideal when letting a wound heal without scarring. Since Manuka Honey does not dry out when applied on an open wound, it helps to reduce the pain and tissue loss during the process of healing and nourishes new growth tissue. Manuka Honey is effective for wounds that are caused by burns, cuts, grazes and ulcers. Its disinfectant properties combats infection, cleans the wound and bacteria, and encourages wound healing.
For those who struggle with dark spots that are just so stubborn and refuse to go away. Mixing a spoon of Nature's Farm Manuka Honey with a squeeze of fresh lemon juice and a teaspoon of organic cane sugar can help you. This mix when left on for about 20 minutes will help to gently remove the dead skin cells that clog your skin's pores and remove them. Using this on a daily basis will help you see the significant changes in the reduction of dark spots. It can also be used for your skin but be careful when going out in the sun as lemon will make your skin sensitive to the sun.
Sources
Berkheiser, K. (2009, December 25). 7 Health Benefits of Manuka Honey, Based on Science. Healthline. [online] https://www.healthline.com/nutrition/manuka-honey-uses-benefits#section3 [Accessed 28 June 2020]
Honey: A Therapeutic Agent for Disorders of the Skin
. (2020, June 28). PubMed Central (PMC). [online]
https://www.ncbi.nlm.nih.gov/pmc/articles/PMC5661189/
[Accessed 28 June 2020]