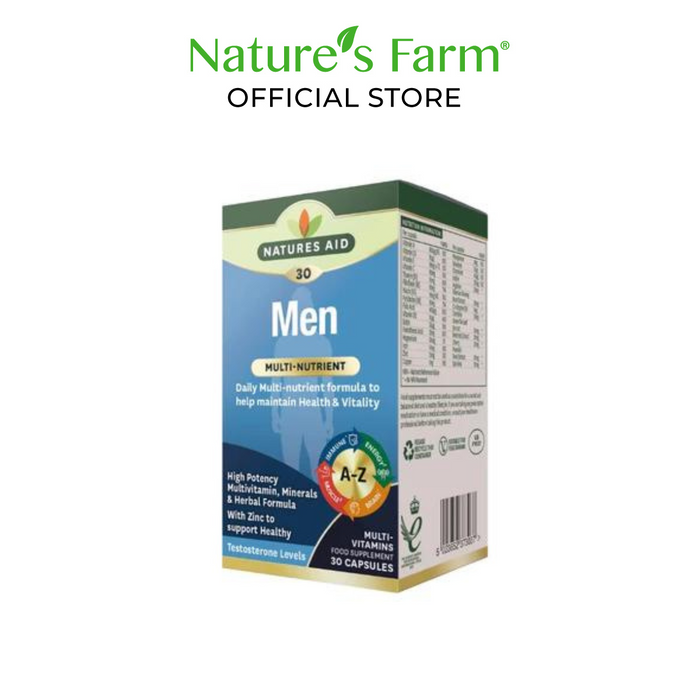 Natures Aid Men's Multi-Vitamins & Minerals (with Superfoods) 30s
Natures Aid Men's Multivitamin and Mineral includes 12 vitamins and 8 minerals as well as specially selected superfoods to create fully balanced nutritional support.  Amongst the other additional nutrients, we have included:
 
- Niacin to help reduce tiredness and fatigue and support healthy energy production.
- Vitamin A for the maintenance of healthy vision
- Selenium which supports normal spermatogenesis and a healthy immune system
- Manganese which contributes to the normal formation of connective tissue.
- Iodine for normal cognitive function.
Natures Aid Men's Multivitamin and Minerals contains additional zinc, which helps to support healthy testosterone levels in the blood as well as supporting normal fertility and reproduction. There is no calcium included in this formulation, whilst superfoods such as beetroot, pumpkin and cherry have been added. This multivitamin for men was carefully created by our in-house team of experts to provide additional support to a healthy diet and lifestyle.