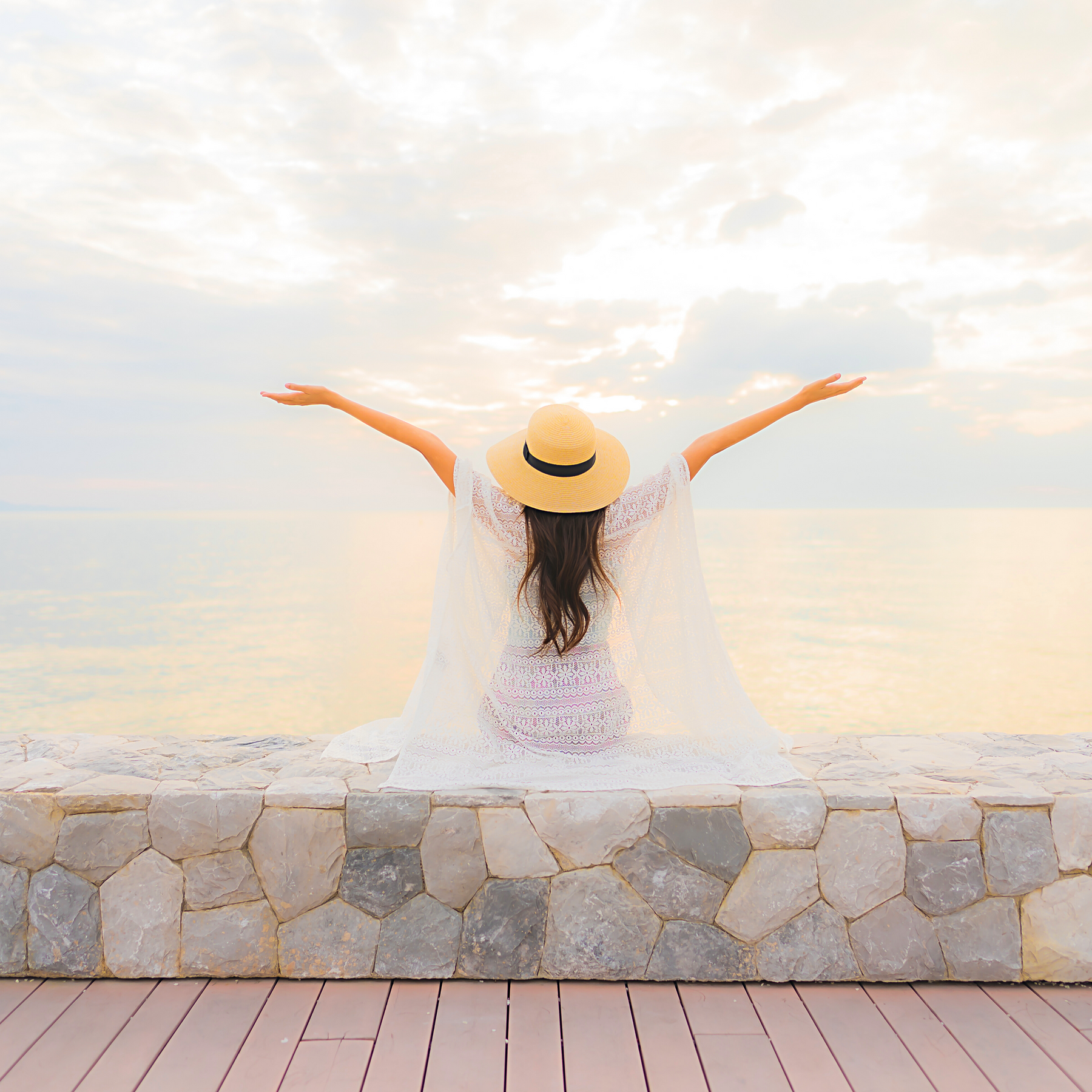 Becoming a Beautiful Woman
Being a 21st century women is not easy, in addition to trying to gain more standing in society and letting everyone hear the voice of women, many women also need to take care of their own careers and their family. Whether it is a single woman, a married wife, a mother with a child, or a grandmother who is enjoying the joyful companionship of her grandchildren.
Life is beautiful and full of colours; women are like flowers, a beautiful flower in life, a beautiful woman is a diamond, a healthy woman is a treasure. Almost all modern women are strong women, not only can they do what men can do, but they can also do what men cannot do. The woman on weekdays gives everything for her loved ones, and despite the great responsibilities, woman certainly cannot ignore herself. In addition to the need to pay attention to keeping the skin firm and elastic, women must always replenish the nutrients needed by her body, so that beauty and confidence can be radiated from the inside out.
How can we maintain a beautiful appearance and healthy body?
1. Beauty Health
Collagen has emerged in the beauty industry since the 1990s, and there are a large number of collagen oral beauty products on the market. But many people do not know that collagen, in addition to skin and hair, is also present in various organs of the human body. Collagen type I, type II and type III naturally exist in the human body to maintain the overall health of the human body.
Collagen Type I

 

- Naturally found in the dermis, tendons, blood vessels, organs and bones of the human body (the main component of the organic part of the bone).
Collagen type II

 

- naturally occurs in the eyes and cartilage (the main collagen component of cartilage), skin, muscles, blood vessels.
Collagen type III

 

- naturally exists in the blood vessel wall and works closely with type I collagen.
Nature's Farm® Nutritionist Recommends:
According to a health report: "Body repair is first, beauty is second." After we consume collagen, the body mainly uses it for essential repairs, followed by cosmetic use. If the body lacks protein, when we add collagen, the body will first use its nutrients to repair body cells. This explains why people who are deficient in collagen have no noticeable changes in their skin condition even after they start taking collagen supplements; people with adequate collagen can see the results faster after taking such supplements.
So the best way is to add 3 kinds of collagen (I, II, III) in one go, which can repair important organs and achieve cosmetic effect.
Since its introduction in 1988, Sukoyaka Collagen Matrix has been Japan's best-selling collagen supplement. To this end, Nature's Farm® brings this quality product to Singapore.
A full range of collagen formulations containing Type I, Type II and Type III collagen to help maintain overall health. These three types of collagen peptides all have low molecular weight and can be better absorbed by the body.
Sukoyaka collagen matrix is ​​added to other high quality nutrients such as glucosamine, vitamin C and mucopolysaccharides.
-     Glucosamine helps maintain joint health;
-     Vitamin C promotes collagen absorption;
-     Mucopolysaccharide is rich in chondroitin and hyaluronic acid and acts as a natural lubricant in joints, giving connective tissue elasticity.
Health Benefits
    · Improve skin moisturization
    · Promote collagen production
    · Supports translucent and firm skin
    · Provide antioxidant protection
    · Support joint and eye heal
Recommended Usage
For the sake of customers' preferences, the brand has introduced two types of chewable tablets and tablets.
Chewable tablets: 3 tablets daily.
Tablets: 15 tablets daily, which can be taken several times.
The newly formulated Nature's Farm® Women's Daily 60s offers a tailored distribution of nutrients designed for women with more active lifestyle, featuring with essential nutrients fitting your daily nutritional requirement including iron, folate, calcium, magnesium, vitamins A, C, D3, E, and B-Complex in just 2 tablets!
This formula provides a full range of nutrients to meet all your daily nutritional needs, activates antioxidant mechanisms, protect bones, boosts immunity, nourishes, and strengthens your body, keep you healthy, confident and radiant.
Hyumi is a certified nutritionist under the Singapore Nutrition & Dietetic Association (SNDA), she has 8 years of professional experiences in providing health consultations & advice for clients and corporates alike, all the while researching & developing new functional ingredients for better formulation. Hyumi obtained her Degree in Food Sciences & Nutrition from University Malaysia Sabah.
Disclaimer
NaturesFarm.com is not intended to provide diagnosis, treatment or medical advice. Products, services, information and other content provided on NaturesFarm.com, including information that may be provided on NaturesFarm.com directly or by linking to third-party websites are provided for informational purposes only. Please consult with a physician or other healthcare professional regarding any medical or health related diagnosis or treatment options.