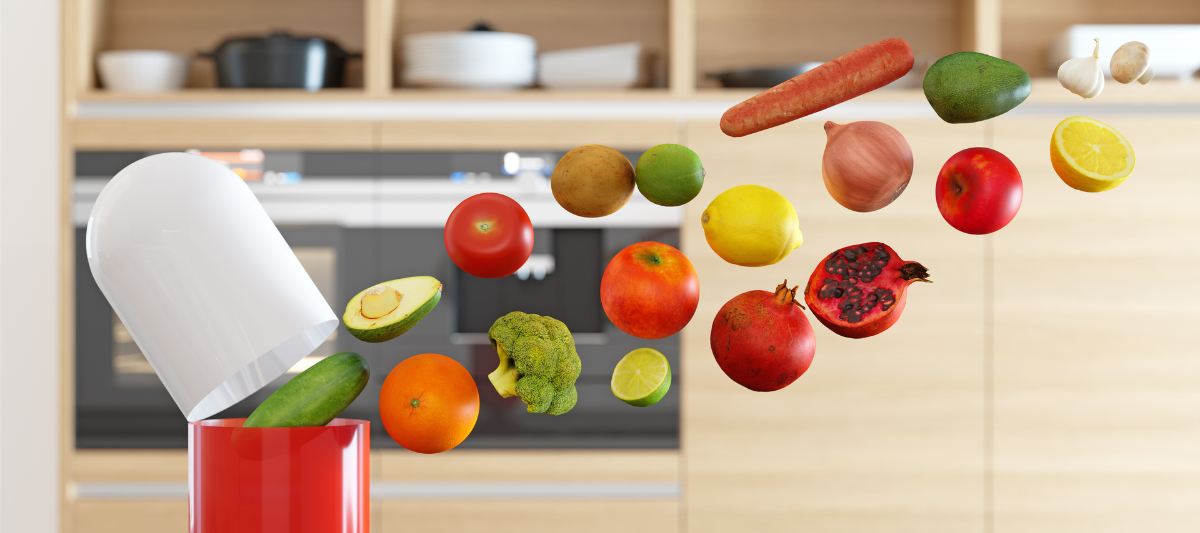 Should You Take Multivitamins
Your body need essential vitamins and nutrients to function properly. Unfortunately, most people have an unbalanced diet, or have insufficient intake of fruits and vegetables. That's where multivitamins come in to help compensate for any nutritional deficiencies and make sure people get their daily allowance of under consumed nutrients.
Some of the vital vitamins and minerals your body needs to function healthily includes:
Vitamin A for eyesight and immunity
Vitamin B (the collection from 1 to 12) helps with energy metabolism and the production of red blood cells.
Vitamin C for antioxidants that may boost fertility
Vitamin D for bone health
Vitamin E to protect cells from damage
Nature's Farm® Women's Daily
A 2017 study from the National Institutes of Health found that some women (in general) are deficient in folate, vitamin B6, and vitamin B12 which could increase fatigue and ability to concentrate.
The newly formulated Nature's Farm® Women's Daily 60s offers a tailored distribution of nutrients designed for women with more active lifestyle, featuring with essential nutrients fitting your daily nutritional requirement including iron, folate, calcium, magnesium, vitamins A, C, D3, E, and B-Complex in just 2 tablets!
This formula provides a full range of nutrients to meet all your daily nutritional needs, activates antioxidant mechanisms, protect bones, boosts immunity, nourishes, and strengthens your body, keep you healthy, confident and radiant.
Nature's Farm® Men's Super Mega
Nature's Farm® Men's Super Mega 180s improved formula is an ultra-potent multivitamin, that is packed with a comprehensive health nutrition library with 48 vitamins and minerals including vitamins A, B, C, D, E and K1, with addition of Proprietary Herbal Blend, Proprietary Digestive Blend and Heart and Liver Strengthening Blend to provide holistic approach to overall health and well-being.
Uniqueness
It provides a complete spectrum of nutrients in optimal potencies to improve the everyday wellness of men. As most of us may not regularly consume a balanced diet with sufficient fruits and vegetables intake, a multivitamin is often beneficial to help bridge any nutrition deficiencies.
Formulated with proprietary blend of herbal ingredients such as Branding ingredients KSM-66 Ashwagandha, Black Garlic, American Ginseng, Cistanche Tubulosa Extract and Artichoke to provide targeted health benefits as follow:
Branding ingredients KSM-66 Ashwagandha - Clinically proven to help reduce stress, cortisol levels, and stress-related food cravings.
Black Garlic - Protect the heart and blood vessels.
American Ginseng - Boost the immune system and balance blood sugar levels.
Cistanche Tubulosa Extract - Improve brain functions, prevent aging or fatigue and boost immune strength.
Artichoke - Aid the quality and flow of bile from the liver, support liver health and liver cells regeneration.
Iron-free formula: Man's body absorbs iron quite efficiently, without much chance of iron loss. Too much iron may increase risk of developing heart disease and cancer in men. It is recommended that men get their iron from food sources instead of supplementation.
References:
Waśkiewicz, Anna et al. "Dietary intake of vitamins B6, B12 and folate in relation to homocysteine serum concentration in the adult Polish population - WOBASZ Project." Kardiologia polska vol. 68,3 (2010): 275-82.
Chandrasekhar, K et al. "A prospective, randomized double-blind, placebo-controlled study of safety and efficacy of a high-concentration full-spectrum extract of ashwagandha root in reducing stress and anxiety in adults." Indian journal of psychological medicine vol. 34,3 (2012): 255-62. https://doi.org/10.4103/0253-7176.106022
Basuli, Debargha et al. "Epidemiological associations between iron and cardiovascular disease and diabetes." Frontiers in pharmacology vol. 5 117. 20 May. 2014. https://doi.org/10.3389/fphar.2014.00117